Terry Westley says the redeveloped Chadwell Heath Academy base is the perfect facility to hone the skills of the next generation of Hammers stars.
The West Ham United Academy Director has overseen the project, highlighting the Club's continued commitment to providing an environment of excellence for their up and coming players.
Chadwell Heath has seen many homegrown heroes graduate from its hallowed training pitches to the first team stages at the Boleyn Ground and London Stadium, and Westley is sure the new venue will ensure that production line continues to flow, whilst maintaining that vital link with the Academy heritage.
He explained: "I have to go right back to the very start of it, when the Elite Player Performance Plan came out from the Premier League, and the club – and the board in particular – had a decision to make, in that do you want to be at the forefront of the new system, or do you want to lag behind.
"I have to say that the two Davids and Karren got right behind the redevelopment here, and this is the final product of it.
"A lot of people deserve a lot of credit, but you need leadership and that's come from the top. This is the result of it.
"The big attraction of West Ham, and it was for me when I first came here five years ago, is that it is about homegrown players and putting players in the first team. West Ham are renowned for that.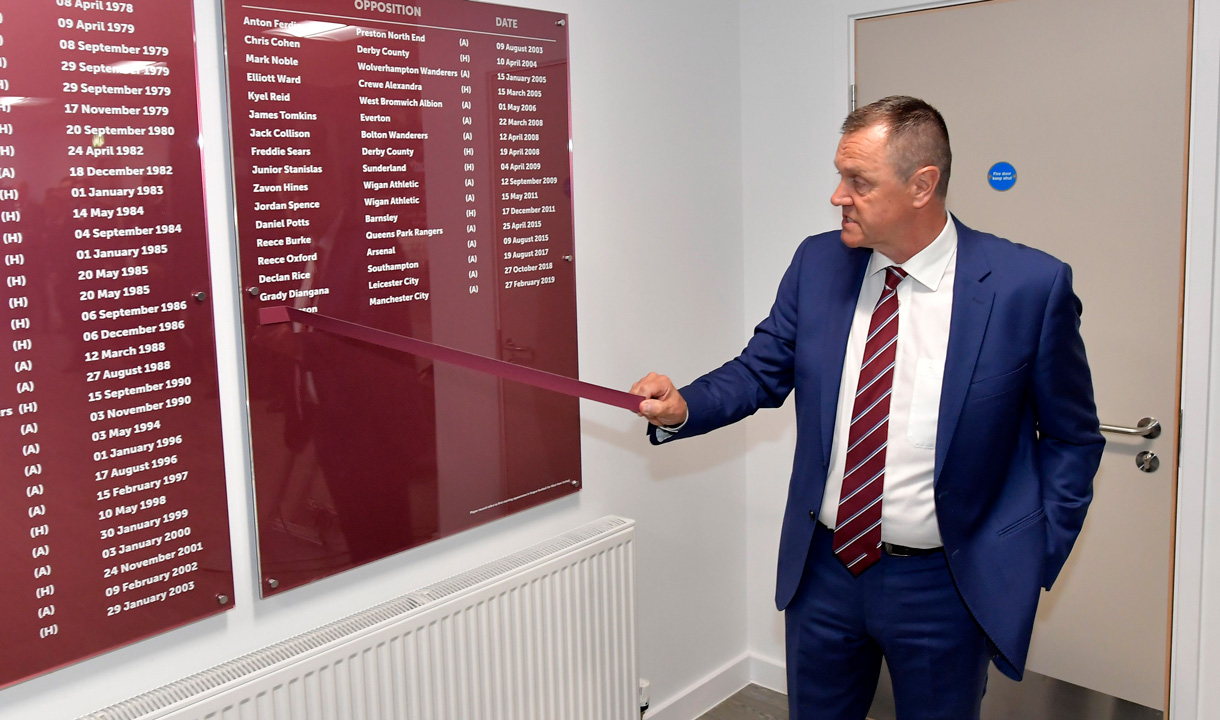 "We had to get back to that. We have a manager who is prepared to put young players in the team and give them an opportunity. The big challenge for the young player is he has to be good enough. This facility helps the players technically with the indoor pitch and the floodlit, great pitches we have outside.
"But it's also the education of the player, with the learning suites and the analysis suites – it's the whole package. Medically, too, and we have an outstanding redevelopment."
Westley has been particularly proud to see six Academy graduates play in the first team this season – Mark Noble, Declan Rice, Grady Diangana, Ben Johnson, Conor Coventry and Joe Powell.
He added: "The Ben Johnson one, playing at Man City, was a real catalyst in terms of a boy who's worked hard and come right through the Academy system. He's shown that he can play at that level, so I think there's more to come there.
"Grady, now, I think has made 20 appearances so he's getting to that stage where he wants to be a first team player.
"And the night against Macclesfield Town, when we had four Academy graduates on the pitch at one time was a remarkable achievement and a real privilege for me. I was very proud that night to see them all playing."