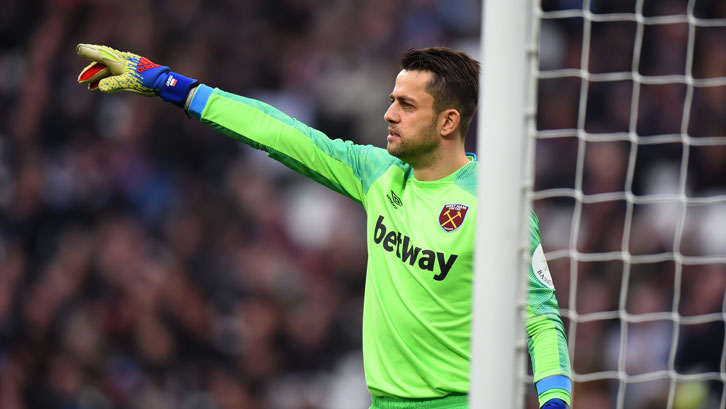 At 33 – 34 in April – and married with a young child, Lukasz Fabianski is now a mature, rounded goalkeeper and mature, rounded human being.
As such, when asked what he still hopes to achieve in a career that already includes Polish Ekstraklasa and FA Cup winner's medals and 49 international caps, it is no surprise to hear a mature, rounded response.
While some younger, more impetuous characters may make ambitious pronouncements about winning trophies and individual accolades, the Hammers No1 simply wants to do his best and let fate take care of the rest.
"What are my aims? Listen, I think there is a feeling you get when you go out every day on the pitch that you want to work and improve, and I will play for as long as I have this feeling," revealed the No1, who was in outstanding form again in Saturday's 2-0 Premier League defeat by Everton at London Stadium.
"It's not about having big, massive targets. I just have this feeling that I have still have room to improve and become a better 'keeper and my age doesn't matter.
"I will push myself for as long as I can and for as long as I have this feeling. That's more or less how I feel and if success comes with that, then so be it."
Fabianski's hunger and motivation to keep working and keep improving will be undoubtedly be boosted by his relationship with West Ham's outstanding goalkeeper coach Xavi Valero.
Valero, who worked with his fellow countrymen Jerzy Dudek during his time as a member of Rafa Benitez's backroom staff at Real Madrid, has spoken often about the ever-growing role of the man between the sticks.
Fabianski has enjoyed training with the Spaniard and agrees that the job of the goalkeeper in 2019 is far different to the one he first experienced as a teenager at Legia Warsaw 15 years ago.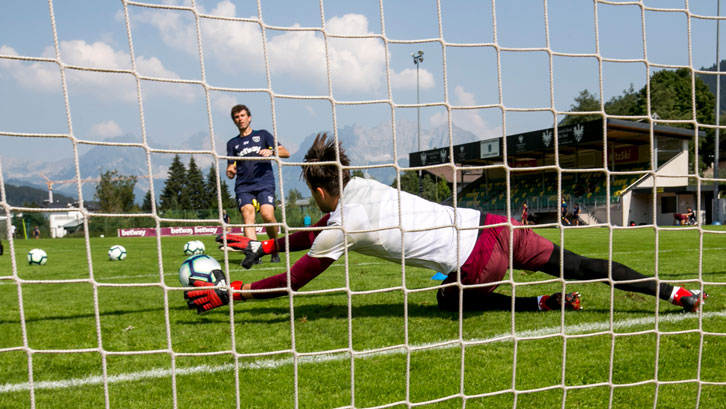 "Working with Xavi has opened my mind on some things, basically to help me become more successful as a goalkeeper," he revealed. "Personally, I think this position has improved the most of any position on the field in recent years.
"If you look at recent years and compare the demands on goalkeepers to those of years ago, this position has basically grown a lot.
"I don't know what will happen next, but the demands on a goalkeeper playing at a high level have got much bigger. I enjoy that challenge.
"Xavi is on top of it in the way he flows with the changes. He doesn't tell us we have to simply 'do this' or 'do that', but he is always interested in our development and making sure we can meet the changing demands of the game."
Those changing demands see present-day goalkeepers involved in the game at all times, in a variety of ways, whether that be their starting position to snuff out a dangerous counter-attack, communicating with their outfield teammates to ensure they are organised, or launching their own team on the offensive with an accurate and timely pass out from the back.
"You are always involved in the game these days," he confirmed. "When I was younger, I had this perception that, when my team was at the other end of the pitch, I could have a break.
"Since I've been playing more regularly, it's opened my eyes to the importance of being in the best position possible; to be able to predict what is going to happen; to making all the little adjustments to my own and my teammates, even when I don't touch the ball; to be ready to intercept something.
"Most fans won't see those things when they watch the game – they only see the final product – but being able to flow with the game at all times is very important, as it helps you make good decisions."