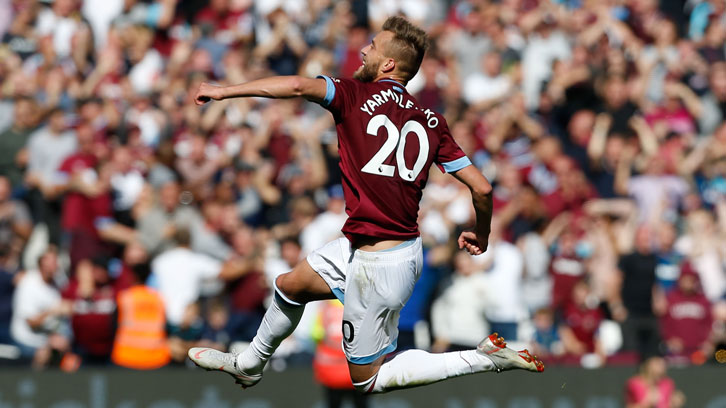 Andriy Yarmolenko is planning to 'write to the Premier League' to stake a claim for West Ham United's second goal in Saturday's 3-1 win over Manchester United.
The Ukraine star thought he had netted his third of the season and first at London Stadium when his shot looped into the top corner via a deflection off Victor Lindelof.
However, the Premier League credited the own-goal to the Sweden defender, much to Yarmolenko's dismay!
"I don't know why it's not my goal, so I'll write later to the Premier League!" he smiled. "It think it was a beautiful day for us, for the team and for the fans. It was a great win and we're happy.
"We played well. We played a more attacking game than we did against Chelsea and I thought it was a good game for us.
"We have many good players and we must think about the three points and not draws. Football is not only about defence. We must play on the front foot and play for three points."
I don't know why it's not my goal, so I'll write later to the Premier League!

Andriy Yarmolenko
Having collected seven points from three matches after losing their opening four top-flight matches, Yarmolenko says the Hammers are now looking up the Premier League table, rather than worrying themselves about the bottom three.
But, at the same time, the experienced No20 is not getting carried away so early in the season.
"We must take things step by step. Of course, today we must enjoy, but on Monday we must concentrate on the next one and we must we win that too!"