Marko Arnautovic said Saturday's 3-1 victory against Manchester United was one for the Claret and Blue Army.
The Austrian was on the scoresheet yet again to seal the Hammers' success after Marcus Rashford's 71st minute goal threatened to get the visitors back in the game.
Arnautovic's strike put any thoughts of that to bed and ensured the hosts would cash in on the great start given to them by Felipe Anderson and Andriy Yarmolenko.
The No7 was thrilled with the result and said every West Ham player had done their job.
"It's a very good win and we're really happy," he said. "The club and the fans deserve a win at home. We had a couple of bad ones before that, but in the last three games we have been brilliant.
"It doesn't matter how they set up, we have our game plan and we look at ourselves.
"We need to do our jobs and we did it today excellently. That's why we deserved the win."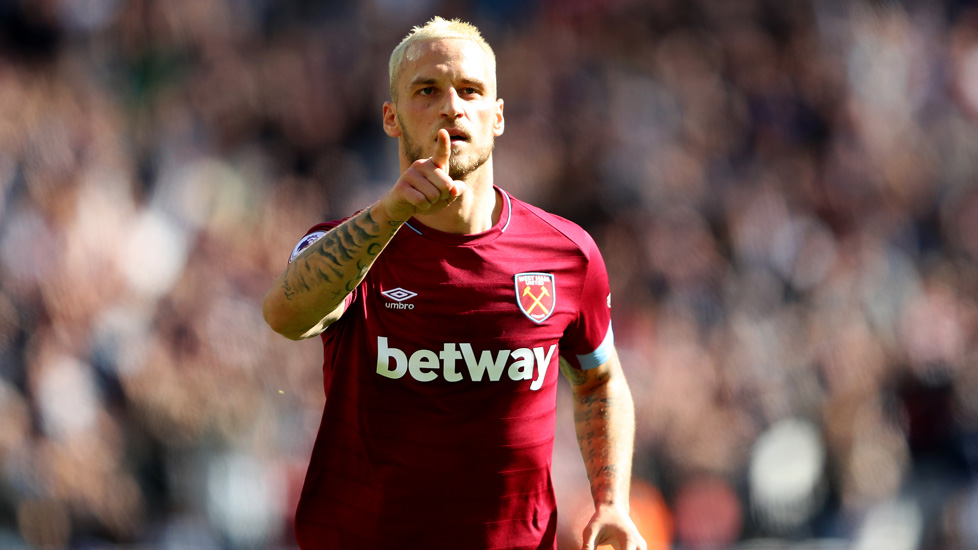 Arnautovic's goal was his fourth of the season, but he was more interested in securing the Hammers' first home win of the campaign.
He added: "I'm there to help the team get up the pitch. I have to hold the balls, and score goals. That's my job and I tried to do everything possible.
"For my goal it was a mistake from them, and Mark kept the ball really well because first of all I was offside. He waited until I was onside and it was a good pass.
"I'm happy to score, but I'm especially happy with the three points. That's the most important thing."