West Ham United will have one very interested observer tuning into BT Sport's live coverage of their Premier League fixture with Manchester United on Saturday.
Frank O'Farrell is the oldest former Hammers player still alive – he will turn 91 on 9 October – having made his Claret and Blue debut at Notts County in November 1950, nearly 68 years ago.
After seven seasons in Claret and Blue, the Cork-born wing half continued his career with First Division Preston North End, before moving into coaching, replacing Sir Matt Busby as Manchester United manager for an 18-month spell in June 1971.
Now living in Devon, O'Farrell told Saturday's Official Programme how he follows the fortunes of his two old clubs on the television, while helping to care for wife, Ann.
"I've been blessed and I can have no complaints about the opportunities that life has given me," he said. "My father drove steam locomotives on Ireland's railways and I'd spent a few years as a fireman standing on the footplate, hurriedly shovelling all the coal into the firebox. Football was easy after that!"
Seven decades after he swapped Cork United for West Ham United, O'Farrell remains as sharp as ever and takes a keen interest in modern Premier League football as a whole.
"It's certainly a good time to be a player or a manager with the salaries they earn now!" he smiled. "Life changes and football changes but the important thing for me is that all these years on, the game's retained its popularity and fans still want to go and support their teams.
"There are always going to be different things coming along. Different challenges are thrown at you throughout your time and all you can do is get on and do your best.
"Although I've had to give up driving recently, I'm generally well for my age and can't have any complaints about my career or my life. Well, maybe there's only one small tinge of disappointment – I never got to drive that steam train!"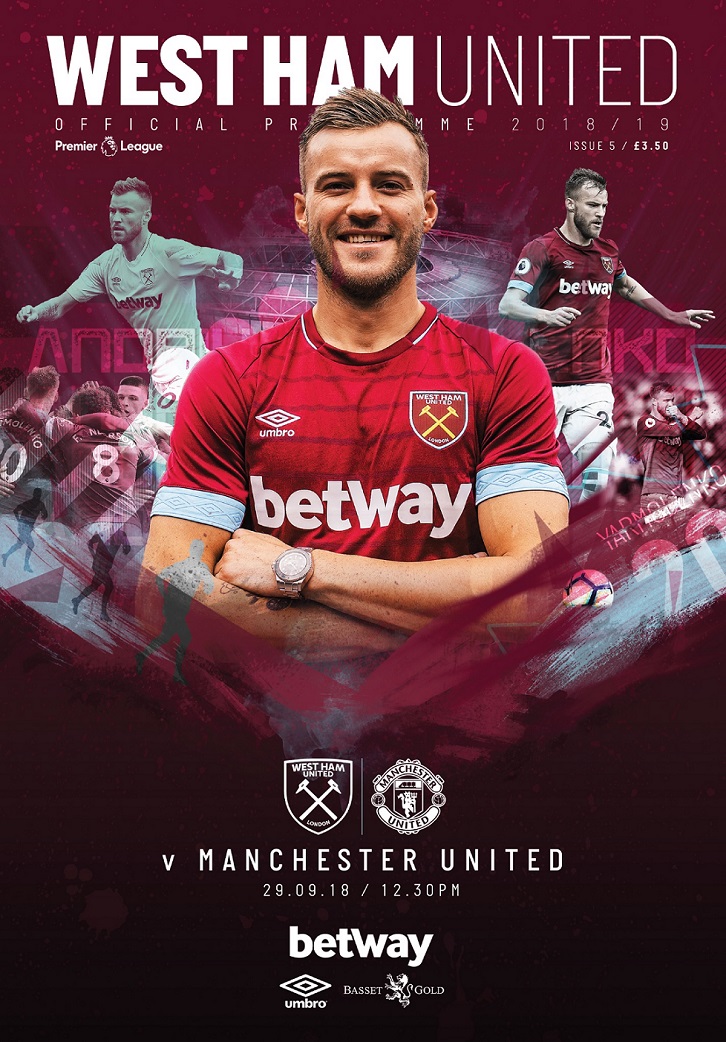 To read O'Farrell's full interview and much, much more exclusive content, download or purchase Saturday's 100-page Official Programme.
The print edition will be available to buy in and around the London Stadium on matchday and can be ordered online here.
The Digital Official Programme is available to download to your iPad or iPhone, Android devices, PC and Mac and via the Pocketmags app on kindle fire and Blackberry Playbook.
Whether you live overseas or just want to consume your content on the way to London Stadium, that means you can download your Digital Programme before kick-off, with the game being televised live in a large number of countries across the world.