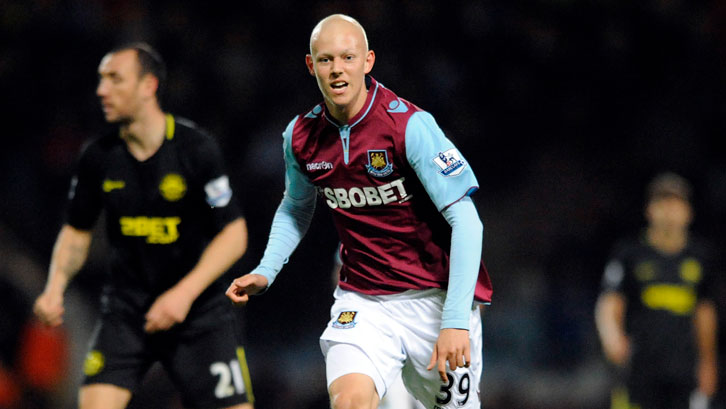 Six years ago this week, an 18-year-old forward named Dylan Tombides made his West Ham United debut in an EFL Cup third-round tie.
The promising youngster appeared as a substitute for the final few minutes of the Hammers' 4-1 defeat by Wigan Athletic at the Boleyn Ground, but the result did not matter.
Tombides had been diagnosed with the disease that would ultimately take his life, testicular cancer, but bravely continued training and playing as he underwent grueling treatment.
At the age of 20, in April 2014, Tombides passed away, but his legacy lives on in the shape of the charity founded in his memory, DT38 Foundation.
DT38 Foundation is continuing its programme of educating young people about the importance of good health and wellbeing across Childhood Cancer Awareness Month 2018 this September, bringing its 'Didge' literacy programme, telling Tombides' story through the eyes of a talented lion cub, to primary schools across east London and Essex throughout September, in partnership with West Ham United Foundation.
Although testicular cancer is most common in men aged 18-35, it has been reported that boys as young as ten-months-old have contracted the disease.
One of the charity's core messages is the importance of insisting on an ultrasound for adults or children if there are signs of testicular cancer, which could include a painless swelling or lump in the testicles (pea-sized or larger) or a change in their shape or texture.
To raise awareness, DT38 Foundation will hold a White Collar Boxing Event at east London's legendary York Hall on Sunday 11 November.
To find out more about this event and more, visit dt38.co.uk.