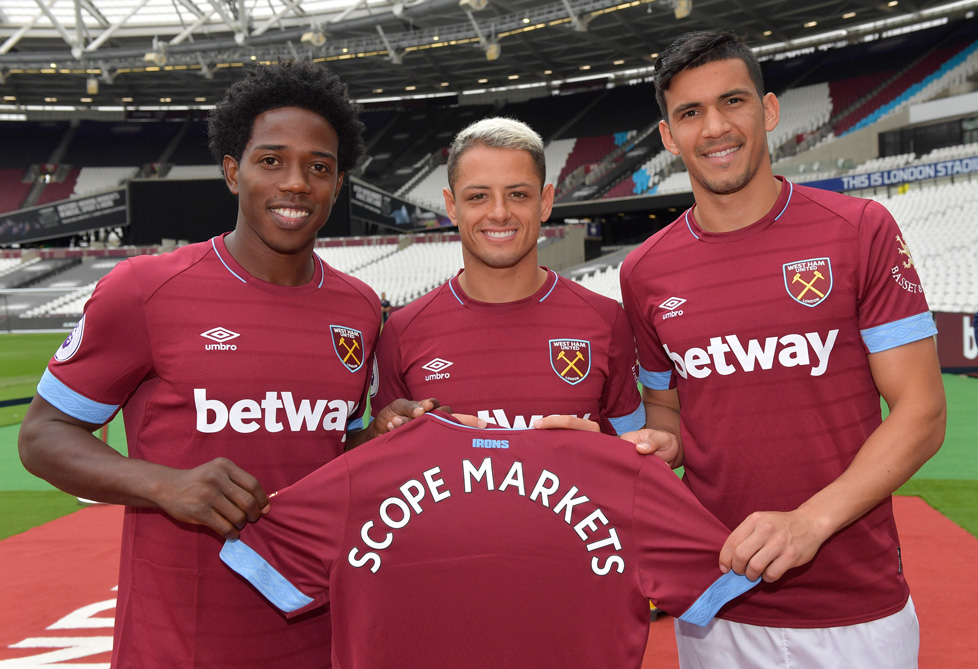 West Ham are delighted to announce an agreement with Scope Markets as the Club's official online trading partner.
Scope Markets are a successful and established leader in the financial services industry, aiming to provide a best-in-class trading infrastructure for all clients and investors. Their management Team has over 50 years of experience in the industry, primarily dealing in Forex and CFDs, understanding what traders need to be successful and striving to offer premium trading services to traders of all skill levels. 
The global partnership will provide multiple branding opportunities for Scope Markets and see the two parties work closely together across a range of commercial initiatives.
West Ham United Vice-Chairman Karren Brady said: "I am delighted to welcome Scope Markets to the West Ham United family and am extremely excited about our partnership. As we continue to grow and develop our corporate identity on a global scale, this is yet another hugely positive step forward alongside a leading organisation. Scope Markets are fully committed to excellence and continuous innovation, which is what makes West Ham United such a natural fit when it comes to sponsorship."
Karim Virani, Digital and Commercial Director at West Ham United said: "The signing of Scope Markets shows the continuous desire of the club to excel both on and off the pitch. Scope Markets believe that investment in technology, human resource and superior customer service are the building blocks of success and we look forward to a long and successful partnership as our two organisations continue to grow and prosper."
Jacob Plattner, CEO of Scope Markets said: "Scope Markets are very excited and looking forward to a long partnership with West Ham United. When deciding on a team to sponsor and partner with they stood out for a number of different reasons. They are a London Premier League team who understands the level of investment, hard work, teamwork and time that it takes to be successful in an extremely competitive environment.
"In addition, their ideology, commitment to their partners and fans also stood out and aligned with our company. On behalf of everyone at Scope Markets we wish the team lots of success this year and in the years to come."
For more information on Scope Markets, please visit www.scopemarkets.com