West Ham United manager Manuel Pellegrini hosted members of the media at Rush Green on Thursday to discuss this Sunday's Premier League match with Chelsea...
'Yarmolenko is able to be a top player for us' 
Having handed Andriy Yarmolenko a full Premier League debut last weekend against Everton, Pellegrini was delighted to see the Ukrainian repay that faith with two goals at Goodison Park.
The Chilean has eased the 28-year-old into life in the English game and knows the quality Yarmolenko can bring to his side. Having notched his first finishes for the Hammers, Pellegrini is now calling on the winger to show even more of his ability going forward.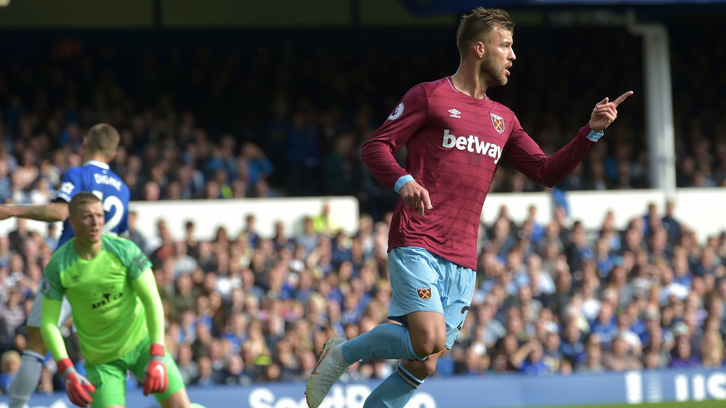 "I said at the start that Andriy needs a few weeks to get used to playing in the Premier League," Pellegrini said.  "He has a lot of quality, we know that, but in this league you can't just play with quality. You need pace and be prepared tactically to be an important part of the game. 
"He demonstrated against Everton that it was the correct moment. He did it very well. After this performance, we must demand him to give more, because he's able to be a top player for us."
'The players showed they believe in our process against Everton'
West Ham head into Sunday's match with Chelsea on the back of a strong 3-1 win away at the Toffees; a victory that Pellegrini feels shows how much the players believe in his process. 
Despite boasting an impressive CV that spans five countries, the manager says he is still growing and learning, and the process of getting to his first league win in charge of West Ham was a chance for him to do exactly that.
He continued: "I think we started the game with Everton with the players we did because, the week before, we worked really well with them. We try to play well and win the most amount of games. We must now try to improve on what we did against Everton.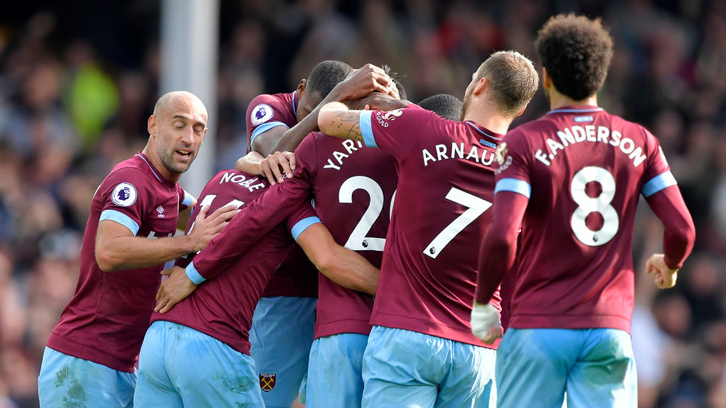 "I think it is in those moments that you have to grow as a manager. It's very easy to think or say that we must change everything. It's more difficult to try to continue believing in the way you work when the results are not what you want or not what you expected. I saw the players all week that I know, with their experience, they believe in what we are doing and they trust, and I'm happy with how they showed that."
'We must be confident against unbeaten Chelsea' 
"It's impossible to start better than Chelsea," Pellegrini smiled. "They've won all five Premier League games."
The Irons take on Maurizio Sarri's Blues on Sunday, with the away side having a 100% so far in the top flight. West Ham, however, will take heart from a 1-0 win over Chelsea last season, where a first-half Makro Arnautovic goal gave the Hammers the win. 
Pellegrini reckons his team just need to show confidence and concentration to give Chelsea a test in this weekend's match, and is optimisitic of another positive result.
"Every game is different in the Premier League," he added. "We must be confident that we can play at home or away in the same way that we tried to do in the last game. We need to concentrate in defence, because they have very good players that can make the difference in small spaces. But I am confident that our team can play a good game."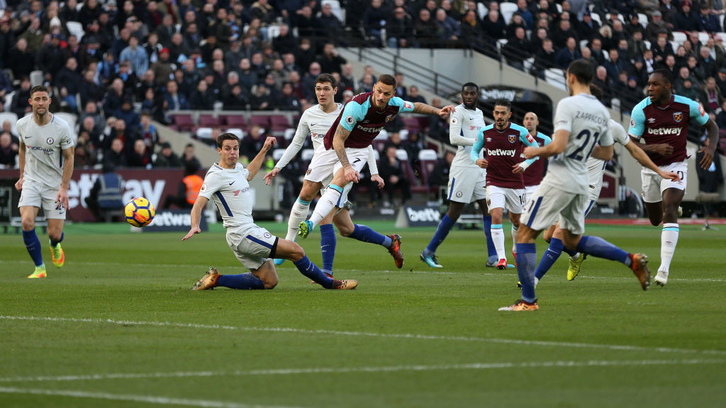 'London derby match is extra motivation'
Having played Arsenal at the Emirates Stadium last month, West Ham will welcome Chelsea for the first home London derby of the season, and Pellegrini is aware of the signifcance of matches against local oppositon. 
The manager feels this factor, along with Chelsea's unbeaten start, is a strong extra reason to seek all three points come Sunday's encounter.
Pellegrini continued: "A derby has a little bit more importance, of course. I know, here in London, there are a lot of derbies with different teams. Our first at home is against Chelsea, the team at the top of the table, so I think that is one more motivation to try to beat them."