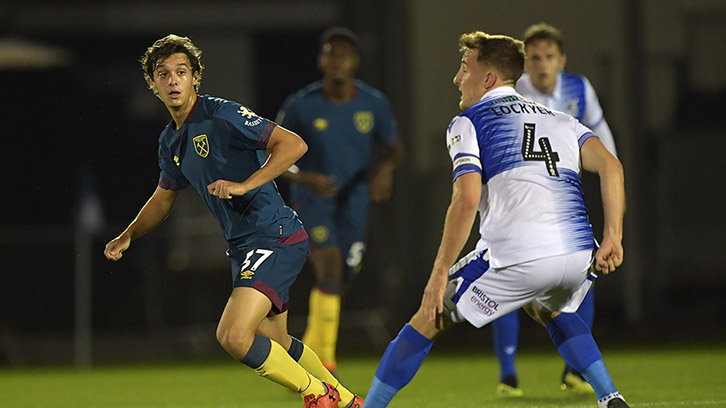 Bernardo Rosa is hoping to learn from the experience of playing against League One outfit Bristol Rovers in the Checkatrade Trophy on Tuesday night.
The Brazilian midfielder was part of the Hammers U21 team which was beaten 2-0 by the Pirates at the Memorial Stadium after goals from Alex Jakubiak and Tom Lockyer secured the hosts' win.
But the 17-year-old, who made his second consecutive start for Liam Manning and Steve Potts' team, wants to ensure the experience of facing Rovers is learned from.
"It was a tough game against a tough team and they were hard to play," he said after the game. "They were strong and it was difficult out there but it was a good challenge for us.
"Playing No10 was difficult because they were very strong and you need to challenge and try and win a lot of headers. It's hard to compete against them but you have to use your skill and do what you can.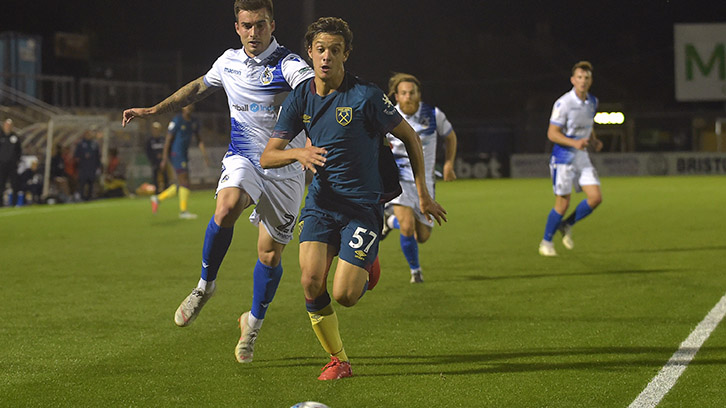 "It's a good experience to see what the next level is like and just get that taste and experience of that level of football. They are good teams with senior players who have played a lot of games in the football league so of course it's good to challenge yourself against that."
The Hammers had their chances in Bristol, going close after just three minutes when Xande Silva slipped marginally past the post.
And Rosa, who is currently the U18s' joint top-scorer, thinks his team could have got more from the match.
"I think that we should have got at least a point from the game, or maybe even if we had taken some of our chances in the first half and scored first we could have won the game.
"We had some good opportunities and it's frustrating that we couldn't score and couldn't take them.
"We have two tough games next week but we have to go into the games and see them as a chance to go and put it right after losing today. We have to take the good things away from this game and then work on them in training and look to get three points against Chelsea and Exeter."