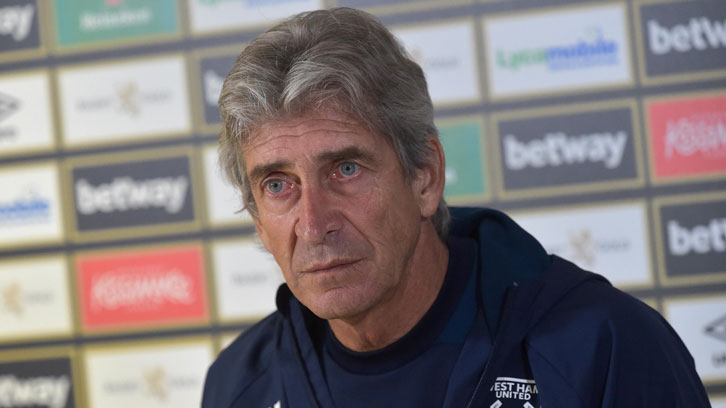 Manuel Pellegrini has revealed that Jack Wilshere will miss Sunday's Premier League fixture at Everton with an ankle injury.
The West Ham United manager confirmed in his pre-match press conference that the England midfielder will have a scan and he will know the full extent of the problem next week.
Pellegrini also told journalists that Chicharito has been struggling with illness and his availability for Sunday's game is also in doubt.
Jack felt a pain in his ankle two days ago, so we will see in the next days what the prognosis is

Manuel Pellegrini
"The team news is that Javier Hernandez is sick," the Chilean confirmed. "He has had a virus for the last ten days, so he's at home this week.
"Jack felt a pain in his ankle two days ago, so we will see in the next days what the prognosis is. He doesn't have a chance to play on Sunday. On Tuesday, we will see after he has a medical review what the situation is."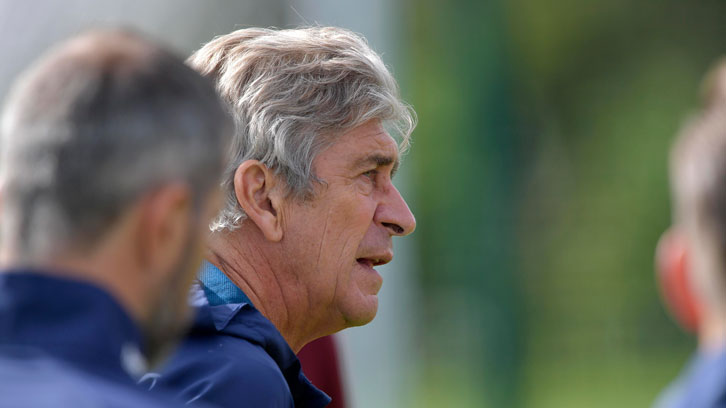 The manager also discussed the team's training schedule over the international break following the 1-0 home defeat by Wolverhampton Wanderers a fortnight ago.
The 65-year-old responded by explaining that the squad's training schedule was put in place before the start of the season and would not be dictated by results, but rather a need to maximise fitness levels across the whole campaign.
"I had to go to Chile for three or four days for personal issues," he explained. "It's not important.
"We have a programme and a complete annual schedule because one of the most important things in the Premier League is to have a good programme. If you only do this if you win or if you lose, I don't think this is a real programme.
"The most important thing in the Premier League is to arrive in December with a fresh team, so we are having a lot of rest, especially in the international break.
"We worked also very hard during the rest of the week. Last week, we prepared for four days and this week we worked from Tuesday until Sunday, so I think I will not change that programme if we win or we lose.
"You never know if it is a good moment or not a good moment [to have an international break]. Maybe, when you lose a game you want to play immediately.
"To stay 15 days with that feeling is not good, but the way we work is exactly the same. We reviewed the game and tried to arrange the certain problems and that's what we did completely."