Manuel Pellegrini met with the media on Friday afternoon ahead of this weekend's Premier League trip to Everton.
The manager insists he remains confident in his ability, despite West Ham United's challenging start to the 2018/19 season, as his current job is no more difficult than any he has had previously.
Here is what Pellegrini had to say…
I am absolutely confident we will turn things around
I don't think that because you lose four games you must not be confident. It's the opposite and, in this moment, I trust what I do more than ever, because it is not the first time I have done this same work and it's not the first time in my career we have had some bad results.
All the clubs I have managed have had some bad results at one moment in the season. It's not good to start with some bad results, but we are absolutely confident that we're going to reverse it.
I am not worried about the statistics. I am worried about finding the right team to play well and to win the game.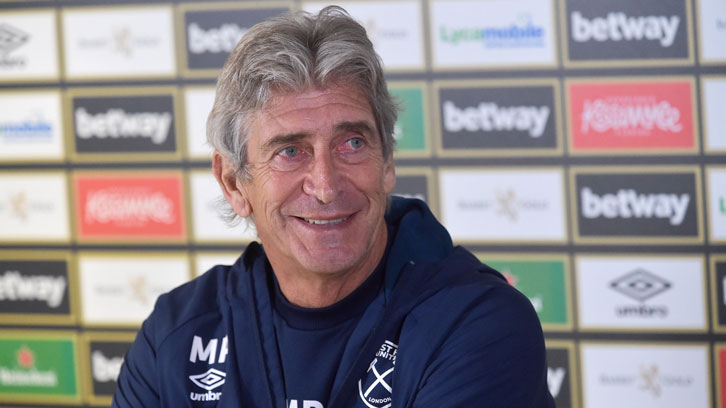 We cannot worry about Everton, only ourselves
We don't know what happens with Everton and who or who isn't injured for them. We will see how many valuable players will not play on Sunday.
The thing that can help West Ham will be to play well, to not lose so many balls, to have a high pace during the whole game and to have the players working well with each other, because we have a lot of new players, to adapt our mentality to play in a different way.
There are a lot of things that can help West Ham more than worrying about which Everton players are injured.
We are just thinking about Everton. When we are finished with Everton, we will think about what we must do against Chelsea.
It is important that we add points soon, but the pressure will be the same whether we are winning or not winning, because my own pressure is the same, which is to improve as a team, improve as a club and to play well, but if we do not add points, then that pressure will be high.
This job is no more difficult than any other
I was asked if this job at West Ham has been more difficult than I expected it to be, but I think that this job of being a football manager is always tough, as in every club I have managed throughout my career you have different issues that you must resolve.
The moments are changing during the season and maybe when you want to do so many changes it's more difficult, but I think West Ham is in the correct way, starting from the owners who want to grow this club, that's why they bought so many players and we are improving Rush Green and why we have a new and bigger stadium which was a step to grow the club.
I think that you always have different problems in different clubs.