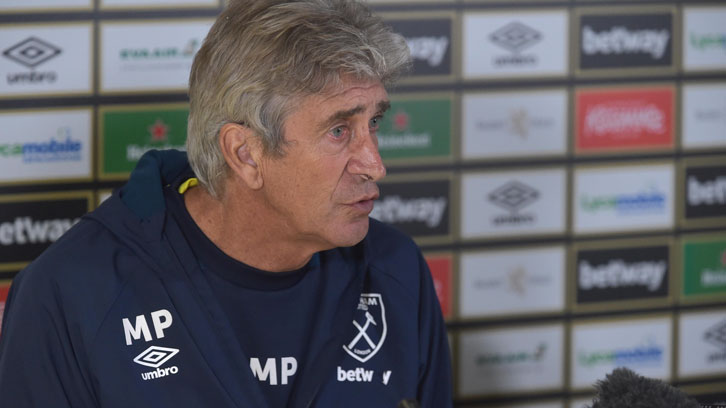 While Manuel Pellegrini has spent the majority of his managerial career challenging for trophies, he is certainly no stranger to adversity.
And the Chilean has vowed to draw on the experiences he went through at Spanish clubs Villarreal and Malaga as he seeks to lead a West Ham United which has lost its opening four Premier League matches up the table.
In 2004/05, Pellegrini began life in European football by failing to win any of his first five La Liga games in charge at Villarreal. As they implemented their new manager's methods, the team rocketed up the table to finish third behind Barcelona and Real Madrid.
Then, in late 2010, he inherited a Malaga team sitting in the La Liga relegation zone and lost four of his first six league games in charge, before leading the club to a safe mid-table finish.
Now, he is aiming to complete a similar turnaround in east London.
Do I doubt my methods? No. I always trust in what I do because, I repeat, I have 35 years in this job

Manuel Pellegrini
"Of course I have been in this position before," Pellegrini told journalists at his press conference ahead of Sunday's trip to Everton. "I started with Villarreal and we had three points from the first 15 and we finished third in the table.
"After that with Malaga when I arrived in the first season, the team was in the relegation zone. We lost five or six games in a row but we continued in the same way. We were improving every day a little bit more until the results arrived.
"We recovered by believing more than ever in what we were doing. We kept talking in the same way with the players. We followed the way we believed was correct and we had no doubt in the bad moments."
Unsurprisingly for a manager who has won the Premier League title and guided no fewer than four different clubs to the UEFA Champions League knockout stages, Pellegrini is not about to allow four defeats at the start of his reign to fill him with self-doubt.
Instead, the knowledge that his methods have repeatedly achieved positive results in the long term means he will stick with those same methods at West Ham.
"I am more confident than ever. In the five years I was at Villarreal, every time I had the same problem. We finished second, we finished third, we finished fifth and reached the semi-finals of the Champions League. At every club you have a bad moment in the season."
"Do I doubt my methods? No. I always trust in what I do because, I repeat, I have 35 years in this job."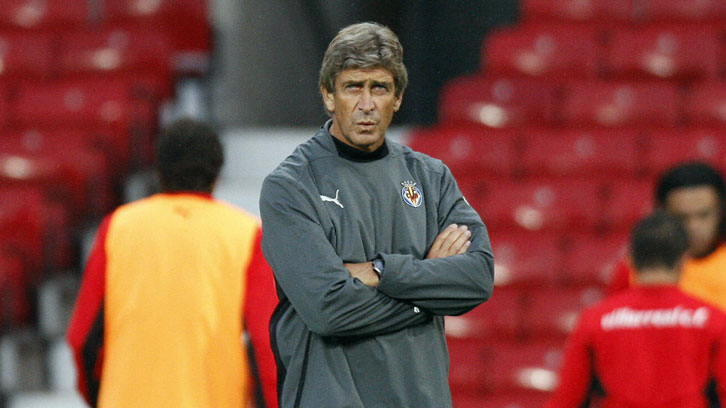 Pellegrini has spoken often of his intention to change the mentality of his West Ham team and have his players think like a 'big team'.
The Hammers did that at Arsenal, only for missed chances to cost them the chance to score a victory, while a defensive error was the cause of a home defeat by Wolverhampton Wanderers last time out.
While results have clearly not gone as Pellegrini would have hoped, the manager has told his players that his methods will bear fruit in the near future.
"Of course, when the results are not good you must always be talking with the players," he explained. "All of them are disappointed here – me, the players, the owners, the fans, everyone – but also they must understand that they must trust in what we are doing because it is not an experiment we are doing here.
"It is a way to grow that we have done before a lot of times, so I will not change. I will see how long it takes to arrive playing the way I want us to play."