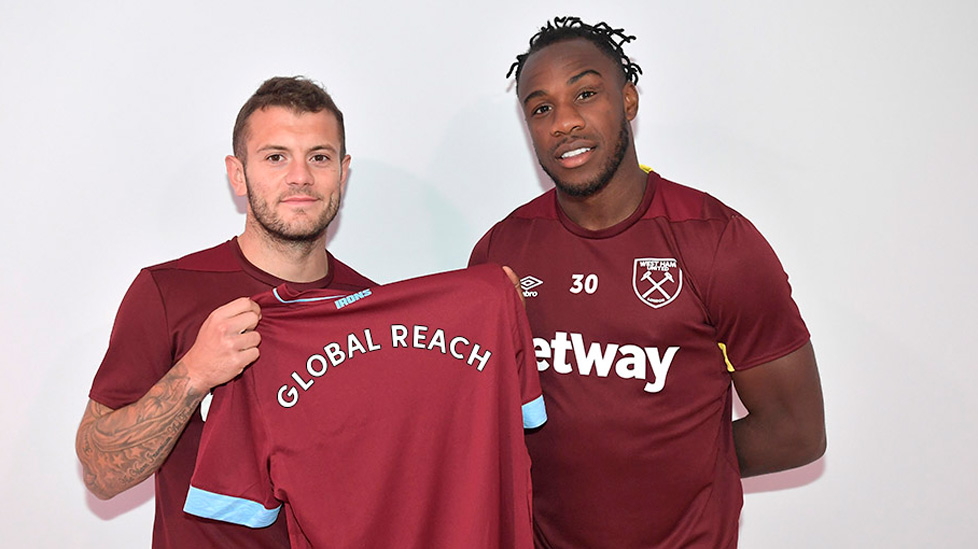 West Ham United have announced a new commercial partnership with leading foreign exchange business Global Reach to become the Club's Official Payments Partner.
London-based Global Reach will provide corporate foreign exchange services to the club, including managing its exposure to foreign currency fluctuations on international player transfers.
The new agreement will also see Global Reach expand their services across the club's network of partners, sponsors and corporate members.
Global Reach's team has outstanding foreign exchange knowledge at its core and demonstrates highly valuable skills to benefit our clients on a day-to-day basis.
Through the new partnership, corporate organisations affiliated to the club will be able to benefit from Global Reach's expertise in hedging and risk management at preferential rates. 
Commenting on the new partnership, Global Reach Group's Head of Desk, Mark Ackroyd said: "Over recent years we have established a very close working relationship with West Ham, supporting the club through competitive pricing, hedging assistance and managing its exposure to FX-related aspects of its business. 
"We're delighted to expand our partnership with West Ham to support their wider network where we're confident we can add further value through our service offering."
Andy Mollett, Chief Financial Officer at West Ham United FC said: "We've always been very impressed with Global Reach's work and are extremely happy to further strengthen our relationship with them. We've worked with a number of providers in the payments space and I can only speak highly of Mark and the team at Global Reach."
Karim Virani, Digital and Commercial Director at West Ham United FC said: "We're delighted to launch our partnership with Global Reach, one of the fastest growing companies in their sector. At West Ham United we are always looking for partners to work with that share our ethos and Global Reach's success and approach to delivering exceptional experience is one we truly resonate with. We look forward to working with Global Reach, integrating them into our club and delivering a thriving partnership for both parties."
Click here to learn more about Global Reach.