Premier League 2
Young Hammer Alese claims international silverware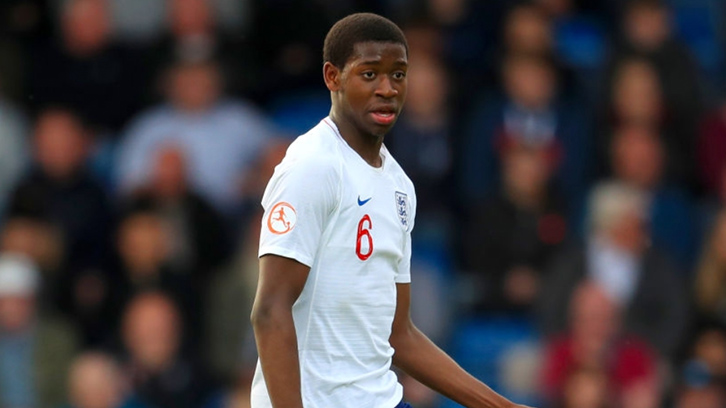 West Ham United defender Ajibola Alese was a key player for England's U18s this weekend as the Young Lions were Limoges Tournament winners in France.
The Hammers' U18 star, who has helped Jack Collison and Mark Phillips' youth team win all four of their matches so far this campaign, played all three of his country's games, one of which was the third and final win over hosts France. 
That 2-1 victory gave England a 100 per cent record after they had already sealed their status as Tournament winners following consecutive 3-0 results against the Netherlands and Russia.
Alese, who filled in as captain of the Hammers' U18s last weekend in midfielder Kristijan Belic's absence, was delighted with the international break and believes it will have given him even more confidence ahead of a return to east London.
"I'm very happy with how the international break has gone," he said. "It's always an honour to be selected for your country and winning three out of three games makes it even better. 
I came into the break with plenty of confidence, and I carried it into my form with England, and I think I will return with even more now

Ajibola Alese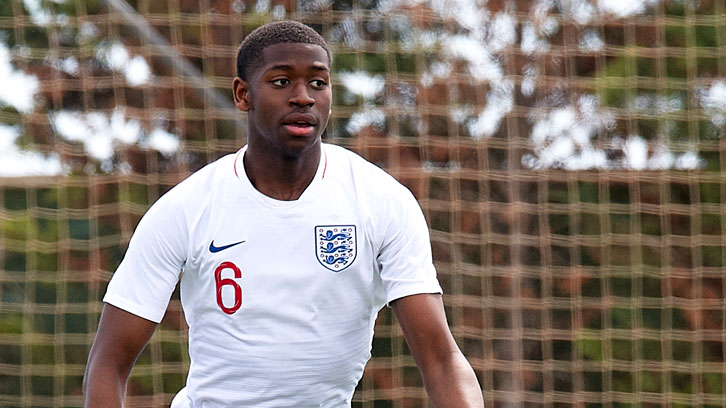 "Beating Holland, who we lost to in the Euro semis [for the U17s in the summer] was especially good, and then to beat France as well, the host country for this tournament, was great.
"Then for me personally, playing in three games and staying fit is good. I think I came into the break with plenty of confidence from the U18 games, and I carried it into my form with England, and I think I will return with even more now."
Alese's U18s take on Aston Villa this weekend before facing London rivals Tottenham Hotspur – the only other side in the league who have won all their games – seven days later.
But much can be taken from the international matches that cannot be learnt playing club football, according to the 17-year-old centre-back.
"You have to go into these games wanting to win and that's what it's all about, where as playing for the U18s there is more of a focus on our performance," he explained. "We went into the game against France, which was a hard game, having already won the tournament but we wanted to win all three of our games.
"The crowd was with France for the whole game so obviously it was very good when we saw through the win.
"Internationally, you're playing with a different squad and different players and of course against different kinds of teams, so you learn other things. The styles of the England squad to us at West Ham is not too dissimilar though, so that helps.
"I'm looking forward now to coming back and getting back into our Premier League season and trying to keep up the winning mentality."