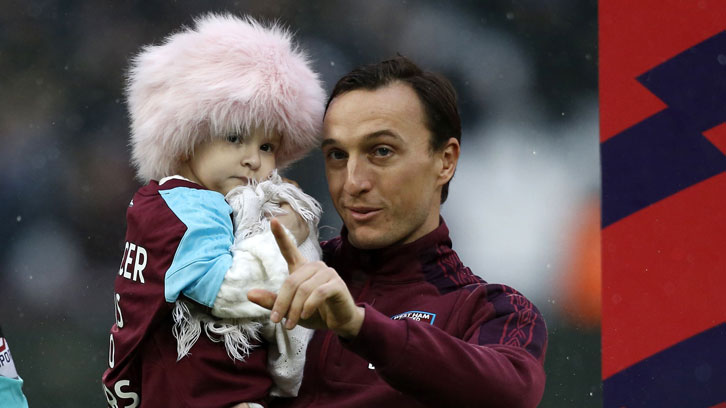 Courageous little Hammer Isla Caton's story stole the hearts of West Ham United supporters everywhere in January this year.
Diagnosed with a rare child cancer called Neuroblastoma – the same disease which tragically took the life of heroic young Sunderland fan Bradley Lowery last year – in March 2017, Isla led out the Hammers as mascot for the Premier League fixture with AFC Bournemouth at London Stadium earlier this year.
Since then, her brave fight against the disease has continued, with the support of her family, from Hornchurch in Essex, and fellow West Ham fans from all over the world, raising nearly £375,000 towards the cost of specialist treatment – immunotherapy involving the injection of an antibody therapy not currently available in this country – at a specialist cancer centre in the United States.
However, as Childhood Cancer Awareness Month 2018 continues throughout September, Isla's mother Nicola revealed that her daughter has suffered a setback and here updates supporters on her fight for survival.
We have always loved West Ham, but this has shown the world what West Ham is really all about and that's family, love and respect

Nicola Caton
"Since Isla was a mascot at West Ham in January, she has undergone 42 rounds of radiotherapy and a brain tumour was removed on 6 March," Nicola explained. "The plan from there was to head to New York City, where a radioactive antibody that would travel around the central nervous system would cure that part of the body.
"Then, Isla would have had the vaccine we were originally fundraising for but unfortunately, the week before we were due to fly to America, a routine MIBG scan picked up evidence of cancer again in Isla's bones in eight or nine places including her arms and legs, so we were told Isla could not have the treatment and the trip to America was cancelled.
"We were also told by our doctor that Isla had three to six months to live and our whole universe fell apart. That night was the worst of my whole life!
"The next morning, we received a call from our doctor to say there was a tiny amount of hope and he gave her two per cent chance of surviving. We clung to that hope and started to speak to other parents all around the world with children with similar conditions and they all pointed us in the same direction – to have a brand new trial that was available in Barcelona that may clear her bones of the cancer and enable us to continue with the original treatment plan.
"So, of course that's what we did we have been extremely lucky to get here so fast and have already started all the scans to decide if this is the right treatment. If it is, we will start in next two weeks and, God willing, get Isla cancer-free and home in time to start school and make me the proudest Mum in the world."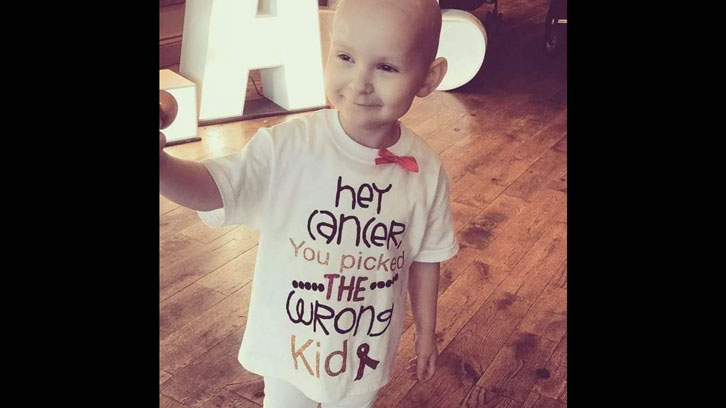 With medical bills already in excess of £250,000 Isla's Fight are continuing to fundraise for her treatment – and Nicola says the family are hugely grateful for every penny donated by friends, family and fellow fans.
"We firstly want to say thank you so much as without all your support we wouldn't be able to be here today. The love you have shown Isla and our family is something that we will keep with us forever.
"We have always loved West Ham, but this has shown the world what West Ham is really all about and that's family, love and respect.
"There is no one else like us and long may it continue for Isla as she needs you more then ever and so do we."
You can make a donation to #TEAMISLA by texting the dedicated SMS donation service ISLA14 £1 (or another amount) to 70070, or online here. For more information about Isla's fight, and those of other courageous youngsters battling Neuroblastoma, click here.