Exactly 60 years after the first team debut of Bobby Moore, the Club's greatest-ever homegrown player, West Ham United are delighted to announce the details of a £4million redevelopment at our Chadwell Heath Academy headquarters.
The Essex-based site, where Moore and his fellow 1966 World Cup winners Sir Geoff Hurst and Martin Peters – along with countless other Academy graduates through the years - honed their skills and learned their trade, will undergo a complete overhaul that sees the removal of all temporary offices and cabins, to be replaced by a modern staff and visitor entrance, while still retaining the original central building.
Work has already commenced on a two-phase programme that will see the upgrade of an enhanced indoor pitch, followed by a completely new interior construction containing state-of-the-art medical, fitness, analysis and education facilities, along with a parents and coaches viewing gallery offering unrestricted views to the playing arena. 
Due for completion in early 2019, the renovation will ensure that West Ham United remains at the forefront of young player development as an elite Category One Academy, offering cutting-edge facilities and an environment of excellence and care to young players and their families.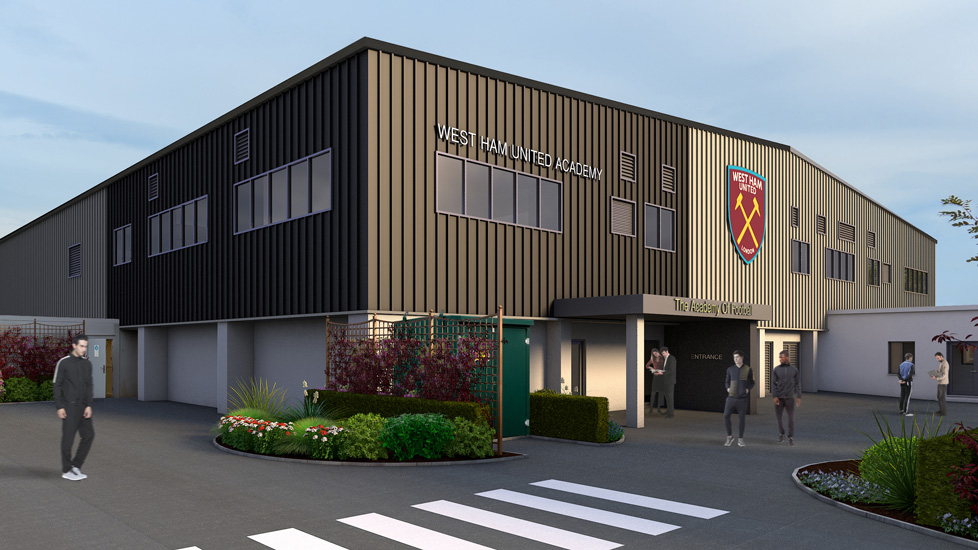 West Ham United Academy Director Terry Westley said: "This redevelopment is fantastic news for the Academy and the future success of our football club. 
"It will enable us to provide our current Academy players - and those who join us in the future – with the best possible facilities and working environment for their development, while still retaining the wonderful history and tradition of Chadwell Heath, where so many great players and coaches have plied their trade.
"From the likes of Bobby Moore, Sir Geoff Hurst, Martin Peters and Sir Trevor Brooking, through to Frank Lampard Sr, Alvin Martin, Tony Cottee, Paul Ince, Rio Ferdinand, Frank Lampard Jr, Michael Carrick, Joe Cole and, in recent years, Jack Collison, Mark Noble and Declan Rice – not to mention the great leaders such as Ron Greenwood and John Lyall, whose influence and philosophy lives on to this day.
"Being able to offer our young players the opportunity to tread in the footsteps of those figures gives us a huge sense of pride, and this significant investment ensures we can continue to build upon the legacy of the West Ham United Academy."
West Ham United Joint-Chairman David Gold, who represented the Hammers as a schoolboy player, said: "I am extremely proud and excited about this redevelopment project, which will provide a wonderful new facility for the players coming through our Academy system.
"Chadwell Heath holds such an important and special place in the heart of West Ham United. There is so much fantastic history here to cherish, which the young players can feel as they walk through the door. 
"It is an inspirational location but, by the same token, we have to keep moving forwards and ensuring that the environment is also modern and leading the way in terms of the facilities we offer, not only for the players who are here now, but also those we want to attract in the future.
"Declan Rice is the latest young player to come through the Academy and make the step to the first team and we want to produce more. We want to produce the best young players and keep them in our first team.
"It's also very important that the families who come here to watch their sons or daughters know that they are getting facilities of the highest quality. The young players want to be where the great facilities are, and that is what we will achieve by developing this site."
Follow our official channels over the coming weeks and months for regular updates on the progress of the Chadwell Heath redevelopment, including exclusive interviews and features with key figures throughout the history of West Ham United's famous Academy.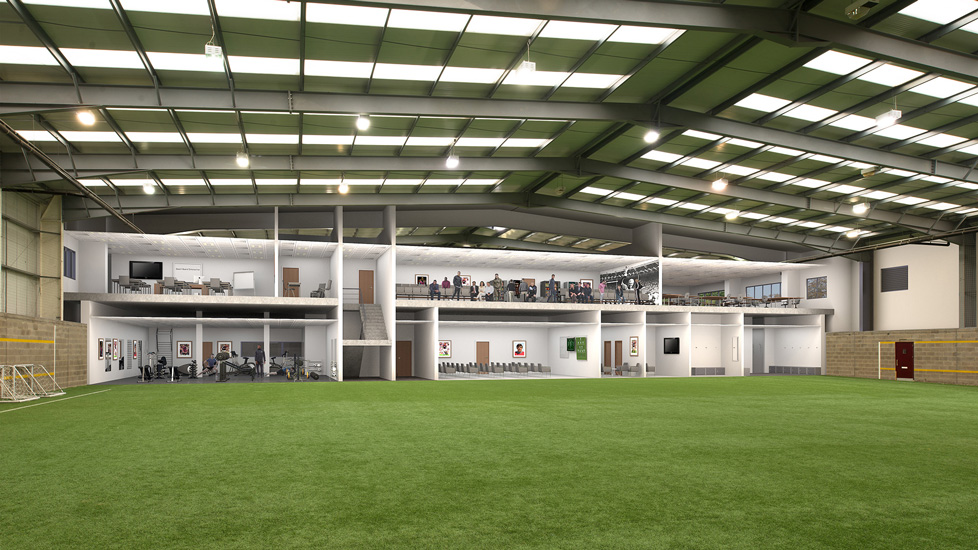 Chadwell Heath redevelopment: The key facts
Removal of all temporary offices and gym cabins. Creation of an additional 800m2 of internal operational space across the entire site, which will allow for further improvements in the future.
Enhanced site entrance with 20% increase on current parking facilities and new visitor-friendly main entrance reception.
Additional Academy main changing rooms and coaches / staff changing rooms, new player analysis room with state of the art equipment and team meeting / presentation room.
New first floor parent / coaches viewing gallery, three times the size of existing space, with full height glazing offering unrestricted views to indoor pitch, with catering and welfare facilities.
Upgraded and extended indoor pitch with enhanced LED lighting and new playing surface.