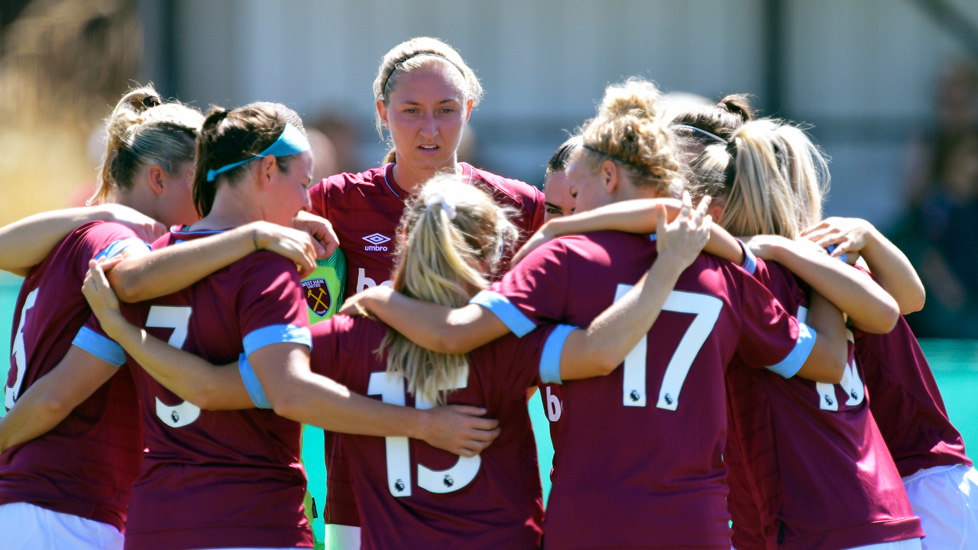 West Ham United have partnered with the University of East London to offer a pathway to professional football for talented young women.
The Hammers' Academy – one of the groundbreaking new FA Women's Super League Academies – will give the Hammers' rising stars access to a full programme of off-field performance services support, as well as the very best preparation on the field.
The FA Women's Super League Academies, and their Delivery Partner the Talented Athlete Scholarship Scheme (TASS), offer 16-20-year-olds a combination of targeted coaching and complementary performance services, giving them the tools to graduate to senior football fully prepared for the unique challenges facing emerging elite athletes.
The programme will also encourage England's best young female footballers to combine a full-time education with their on-field commitments.
Tony Fretwell, FA Women's Super League Academy Manager, identified the need to develop a dual career Academy system and believes an extensive commitment to emerging players will reap long term rewards.
"The FA and FA Women's Super League Clubs are working in partnership to establish a genuine dual career Academy system that brings together the clubs, further education and higher education institutions with the assistance and support of the TASS network," he said. "Within high quality environments, FA WSL players can combine their footballing progression with their career aspirations they as they focus on A Levels, BTECs, or work-based training. 
"The aim is very much to work in partnership to develop a consistent flow of highly skilled and employable young people - be that in football, the workplace or a combination of both."
Matthew Tansley, the University of East London's Director of Sport, added: "UEL are delighted to be working with West Ham United on this excellent opportunity for women in sport and education. By giving these women support in physio, lifestyle support and strength and conditioning, this partnership can inspire not only those currently on the programme, but also those who will be making their way into the The Hammers' Academy too."
TASS, supported by Sport England, already works alongside a number of national governing bodies across a range of sports supporting more than 400 performance athletes.
And Guy Taylor, National Director at TASS, added: "The new FA WSL Academies represent an excellent opportunity for female footballers to take the next step in their sporting journey.
"These players have already been identified as exceptional talents on the pitch. With the support of The FA we want to ensure that they fulfil their potential off the pitch too.
"The focus will be as much on physical, psychological and social development as much as it is on the technical side of football.
"TASS feels perfectly positioned to make a difference to the country's best emerging female footballers."
As part of the new scheme, Hammers Academy players will receive targeted support focusing on strength and conditioning, physiotherapy and lifestyle