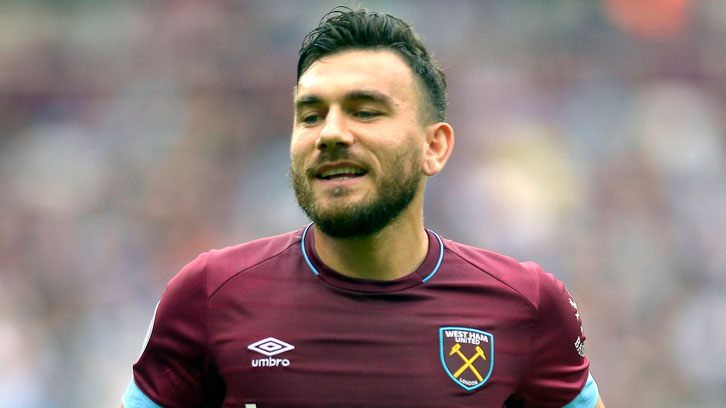 West Ham United's season may not have started as well as anyone of a Claret and Blue persuasion would have hoped, but Robert Snodgrass is still enjoying every minute of it.
The attacking midfielder has returned to action for the Hammers after spending the 2017/18 campaign on loan at Championship club Aston Villa, appearing in all five matches West Ham have played under new manager Manuel Pellegrini.
And while results have been indifferent, a Carabao Cup second-round victory at AFC Wimbledon aside, the 30-year-old is relishing the experience of working with the former Manchester City and Real Madrid boss and 2013/14 Premier League champion.
"I'm working with one of the best managers," Snodgrass told The Herald. "He's won the Premier League (with Manchester City) and managed in La Liga and I can only learn from people like that. He's been great with me, he's always talking to me. That was the case from the off."
The manager has been great with me, he's always talking to me. That was the case from the off

Robert Snodgrass
A rejuvenated Snodgrass has also returned to Scotland duty this week and is set to make his first international appearance in eleven months when the Tartan Army host Belgium in a friendly at Glasgow's Hampden Park on Friday evening.
Since earning the last of his 25 caps in Scotland's final 2018 FIFA World Cup qualifier in Slovenia in October last year, Snodgrass's mother suffered a stroke and the midfielder has been commuting from London to Glasgow to assist with her recovery, with recent international breaks providing him with the opportunity to spend time with his family.
"I was going to the hospital and she was saying that I had to be with the boys because we had big games," he said. "They are patriotic my family. She's always trying to make sure her boys are alright, when you are trying to make sure that she is alright.
"The hardest thing for me was not being there constantly because I'm plying my trade down south. It is difficult. If I could have kept it in-house I would have, but you need to tell the truth because it's the whole reason behind it. I never wanted it to be about me, it was always about being part of a team."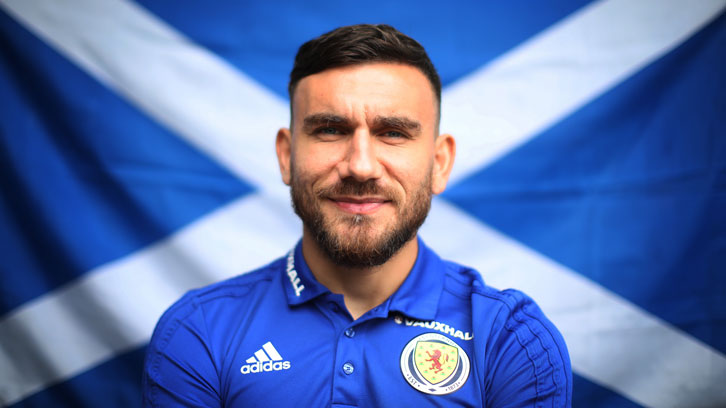 Now he has made himself available again, Snodgrass has set his sights in helping Scotland reach the 2020 UEFA European Championship finals – an ambition he can achieve through qualification via the new UEFA Nations League, which kicks-off with the visit of Albania to Hampden Park on Monday evening.
"There's never been any doubt about playing for Scotland," the No11 said. "I love it and I want to play at a major tournament. You come up when you have pains and niggles, but I am always there and I always will be there. I'll always support the boys even if I'm not involved.
"I was talking to Faddy (Scotland coach James McFadden) about it and age does creep up on everybody, but I'm playing in the Premier League, I'm playing in one of the best leagues in the world. So I want to bring that to the Scotland team and help the young lads coming through as well.
"I'm just glad to be here, it's the start of a campaign and we need to get off to a good start. I'm happy to be here and let the young boys know what it means to play in these big tournaments, how much it means for the nation to qualify. We are all desperate for the one thing and that's qualification."