Dave Bautista, the star of action thriller Final Score, has spoken of his delight and honour at working with West Ham United on the film. 
The actor and WWE wrestler plays Michael Knox, an ex-soldier who must use his skills to save the crowd at the Boleyn Ground after the stadium is overrun by armed criminals. 
The film is set to be released on Friday in cinemas nationwide and on Sky Cinema, and Bautista has spoken of his pride at being involved in this movie, calling the film a 'tribute' to the historic stadium.
"This film is very exciting," Bautista told West Ham TV.  "It's a tribute to Upton Park. I think the West Ham fans are really going to appreciate this film and I think, most of all, this film is good fun.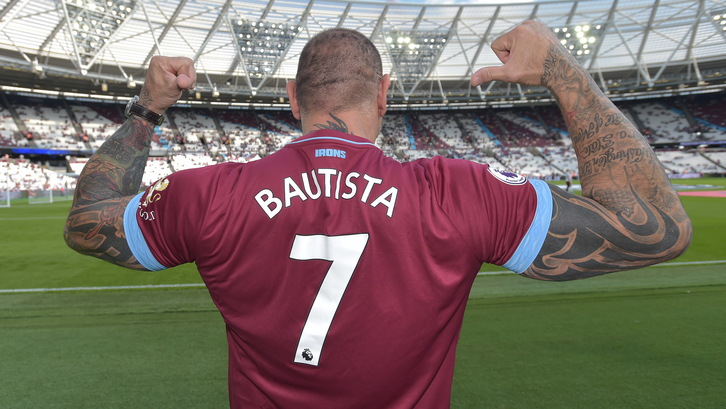 "Supporters will see a lot of football in this film. But also, a lot of chaos and a lot of action. It really is a good, old-fashioned action thriller."
The 49-year-old's chance to work on the project came from producer Mark Goldberg, who is a life-long West Ham United fan and grew up not far from the Boleyn Ground. 
"It was great to work at the Boleyn Ground," Bautista continued. "It was a little bittersweet to be honest with you because we were saying goodbye to Upton Park and that was kind of a hard thing. 
"But this all came from our producer, Mark Goldberg, who grew up around Upton Park watching games. He's always been a diehard fan and he wanted to pay a proper tribute to the stadium that he loved so much, and say goodbye in a way that would immortalise the stadium."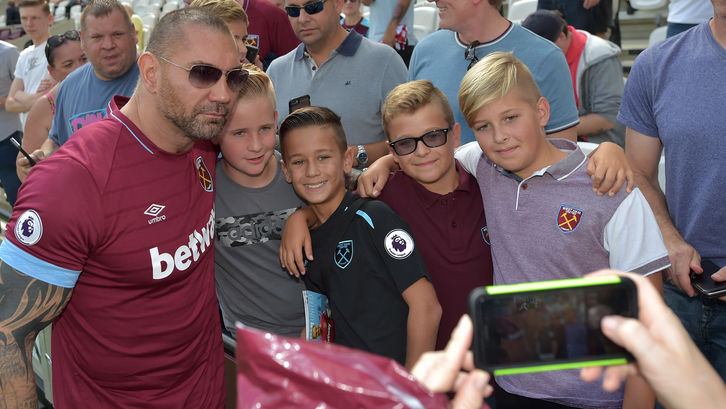 Having spent a number of months integrated in the culture of West Ham United, Bautista finally got the chance to see the Irons in action on Saturday as the side played Wolverhampton Wanderers. 
The actor took the time to pose for photographs and sign autographs for West Ham fans prior to kick-off.
Although the Hammers weren't able to get the result, Bautista was proud to be at London Stadium showing his support for Manuel Pellegrini's side.
He added: "It's a funny story. I was meant to come to a game when I was filming but I got injured the day I was meant to come to the game.
"I'm happy to be in the Stadium this time. I'm proud to be here cheering for West Ham."