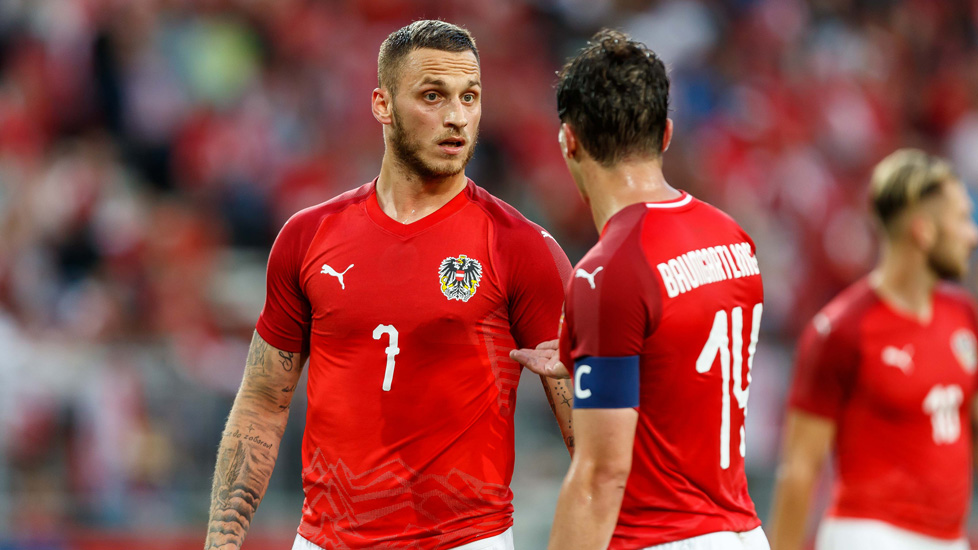 Marko Arnautovic is eyeing up a second major finals appearance as the new international cycle gets underway this week.
The 29-year-old West Ham United forward featured for Austria at Euro 2016 in France and, having missed out on qualification for this summer's World Cup, wants a return to that stage in 2020.
This season marks a departure from the traditional qualifying structure, with the new UEFA Nations League getting underway and with regular captain Julian Baumgartlinger injured, Arnautovic will share the armband with Bayern Munich's David Alaba.
Austria face Sweden in a Vienna friendly on Thursday evening and Bosnia & Herzegovina in the Nations League on Tuesday, with Arnautovic focused on that end goal of Euro 2020.
He said: "We want to be there again [at Euro 2020], not sitting on vacation in 35 degrees and watching.
"It's an honour to be a captain on the field, but I always try to lead from the front, even if I do not wear the armband.
"[Sweden are a top team] but we do not need to look what they do, but what we do."