To commemorate International Day of Charity 2018 we are celebrating the work of West Ham United's Foundation and their charities. 
West Ham United Foundation's position as the Clubs official charity allows the Foundation to access a great range of communities across the borough. The West Ham United Foundation works to promote health and wellbeing, tackle exclusion and poverty and advance the education of children and young people. 
Whilst running over 35 of their own innovative programs and initiatives, the Foundation also partnerships with seven other charities to help benefit a range of people across the community. 
Each of the Foundation's chosen charities reaches out to a different scope of people, communities or beneficiaries. The relationship between the Foundation and the charities is constantly strengthening to allow both parties to benefit from the partnership.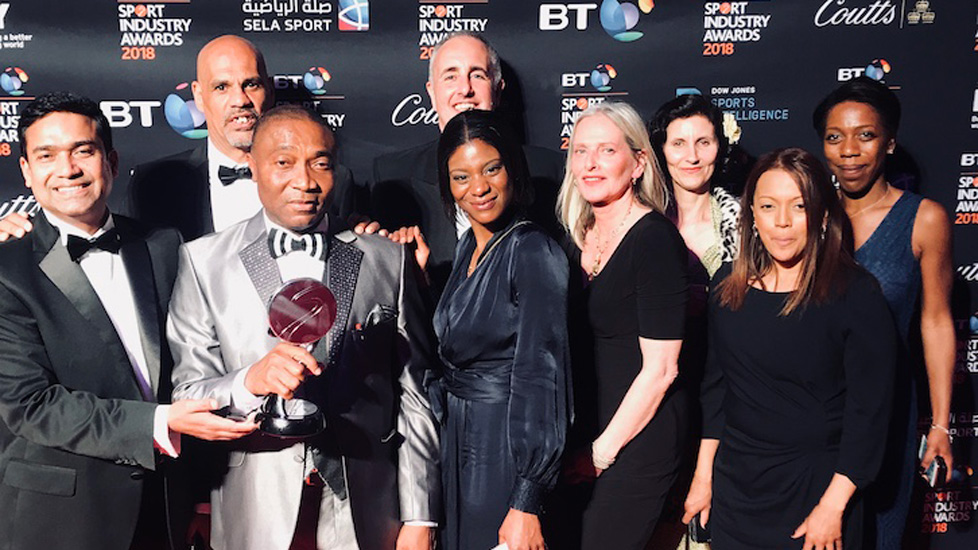 Moore Family Foundation
Established in Bobby's memory, the Moore Family Foundation is set to provide life-changing opportunities for some 18,000 Year 6 students in Newham, Tower Hamlets, Barking & Dagenham, Thurrock, Brentwood and Basildon over the next three years. Mentors from the Foundation will support pupils with literacy and numeracy, while the children will also visit the Boleyn Ground and the new Stadium to experience an authentic Hammers matchday for themselves. To find out more visit here.
On Sunday 14 October the Queen Eliabeth Olympic Park will come alive with runners completing either a 5k or 10k route around this iconic location! Plus there will also be a 1k course for kids. On the day there will be fun for all the family with inflatable penalty shootouts, face-painting bubbles the mascot and much more! All profits and any fundraising amounts you make will go to West Ham United Foundation and therefore directly support the Moore Family Foundation. Book here! 

DT38 Foundation
Founded in the memory of Dylan Tombides, DT38's mission is to raise awareness and change the stigma associated with men's health issues, with a focus on testicular cancer. DT38 aim to do this through providing educational programmes and opportunities for the youth of our community to help shape a generation of children who are more self- aware about their health and wellbeing. To find out more visit here.  

Richard House Children's Hospice
Richard House Children's Hospice supports children and their families in East London to lead as positive and happy a life as possible when dealing with a life-limiting health condition. They also focus on providing patients families with the support required in difficult times. The Foundation's partnership with Richard House allows us to offer incredible experiences to all the children dealing with these conditions, as well as their families. See more information through their website. 
 
Blesma, The Limbless Veterans
Support limbless veterans for the entirety of their lives, offering them rehabilitation activities and welfare support and anything else they require to rebuild their lives. The relationship with Blesma allows us to support their veterans even further and offer them exceptional experiences around the community. To find out more visit here.
The Bobby Moore Fund for Cancer Research UK
Bobby Moore was just 51 years old when he died. Shortly after his death in 1993, Bobby's widow Stephanie Moore MBE set up the Bobby Moore Fund in partnership with Cancer Research UK to fund pioneering bowel cancer research. Their purpose is simple - to bring forward the day when Bowel Cancer is cured. To find out more visit their website.
Ambition, Aspire and Achieve 
Focus on helping the communities of young people around Newham and East London We offer young people with multiple needs bespoke experiences and programmes which support, resource and enable them to overcome their difficulties. To find out more visit here.
Saint Francis Hospice
As one of the largest adult hospices in the UK, Saint Francis Hospice serves the populations of Havering, Brentwood, Barking & Dagenham, Redbridge and West Essex. Their team of specialist consultants, doctors, nurses and a range of other health and social care professionals provide care and support to individuals with a life-limiting illness, as well as their carers and family members, completely free of charge. To find out more look at their website, available here.