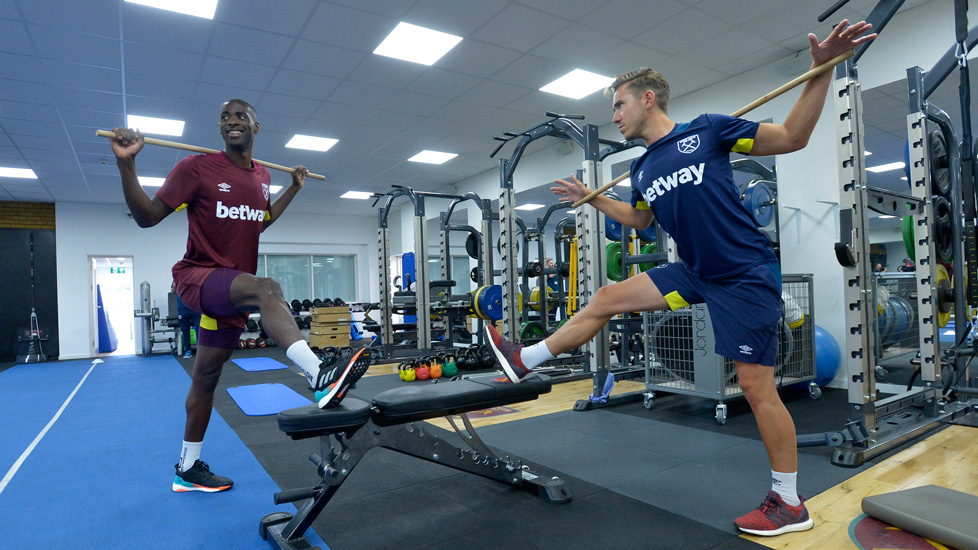 First-team fitness coach Josh Ewens on the challenge of keeping the Hammers in tip-top condition...
I have always been interested in football but, like so many backroom staff, I was never good enough to make it as a professional.
I actually stopped playing football at 18 and started playing hockey. I played it quite seriously and it became the sport I played primarily and I played in the England Hockey League and the Euro Hockey League for Loughborough Students and then East Grinstead, who were the top team in the country at the time.
If you don't make the England squad, though, the funding drops significantly so I had to concentrate on a career!
I studied sport and exercise science and exercise physiology at Loughborough and then went on to do a Masters there, specialising in physiology, which is essentially the study of the effect exercise has on the human body and how you can change the exercises you are doing to have different effects.
I also started doing a bit of football coaching with local teams, which meant I could apply what I was learning.
My main thesis was on recovery mode which was used by footballers, which was a clever little device that stimulates the muscle passively, which athletes could put on 24 hours after a game to keep the muscle contracting.
On the back of my research, we used them at West Ham and some of the players still use them now!
After completing my Masters, I realised I wanted to work in football full-time and moved back to London, worked on a voluntary basis, and got in touch with as many clubs as I could to get a job.
Eventually, I got taken on by AFC Wimbledon and worked within their Academy, providing fitness coaching and sports science support and fitness development programmes for every age group.
So, last Tuesday night, I was back where it all began!
WORKING MY WAY UP
All went well at AFC Wimbledon and I started doing work with the first team with the fitness coach who is still at the club, Jason Moriaty.
From him, I heard about an opportunity in the Academy at West Ham who, at the time, were working towards Elite Player Performance Plan (EPPP) Category One status and needed to give sports science and fitness provision at every age group, including U18s and U21s, as it was then. I applied and got the job as U18s sports scientist here!
I started to become more involved in the first team setup under Sam Allardyce and then Slaven Bilic as the head of sports science at the time, Stijn Vandenbroucke, was very big on having continuity throughout the club.
We would have meetings about strategy and spent a lot of time talking about different principles with first-team staff and moved up in the summer of 2015.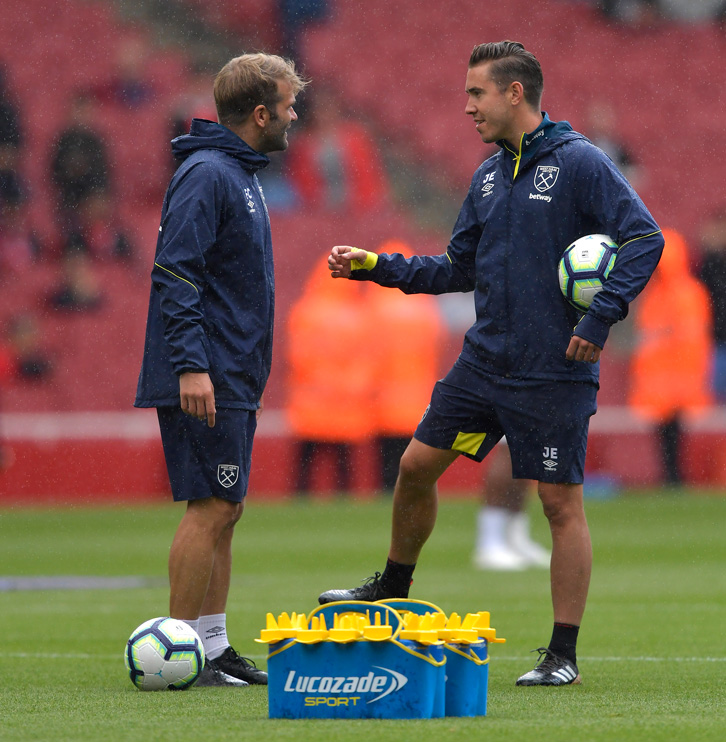 PRE-SEASON
Now, I work with Jose Cabello and Felix Cao.
Pre-season was all hands on deck and there was a big physical element to our work, with multiple sessions each day on the pitch and in the gym which need to be planned, set up, delivered and cleared up.
We combined pre-season with Rush Green and camps in the mountains in Switzerland and Austria, so it needed a lot of organising, so I liaised with Jose and Felix in the summer to make sure everything ran smoothly.
With players coming back at different times, they have different needs and it's important to ensure each one has an assessment and testing to see where they are and get them up to speed individually before they join in with the squad.
AT THE TRAINING GROUND
When the season begins, you get into a steady routine with a constant stream of work.
Instead of having three sessions a day, with days off here and there, you are working seven-days-a-week across the department to ensure we can work with the injured players and players not involved in games whenever they need sessions put on.
Everyone is on a different schedule, so we have a 24/7 department, which is important.
In terms of the different sessions we put on, we do a lot of preparation work in the gym, which is very well planned by Jose and the manager, who are both hugely experienced.
Each player has areas of weakness or an injury history which we want to work on and improve and we have half-an-hour before each training session where we give them specific work to do. For example, if a player has a history of hamstring injuries, he will do more prep work and activation on that area.
We will also do work to improve certain areas, for example, explosive work to improve speed and acceleration, before the session.
On the pitch, the physical fitness components are very well planned by Jose to give them the work they need within the practices.
This means we will have very intensive days including short, sharp work with the ball and others where they will do bigger area work to improve stamina.
We then look at the GPS data to check the players are individually getting what they need from each day.
The idea is that as much work as possible is done with the ball and based around game situations, which keeps the players motivated and working harder.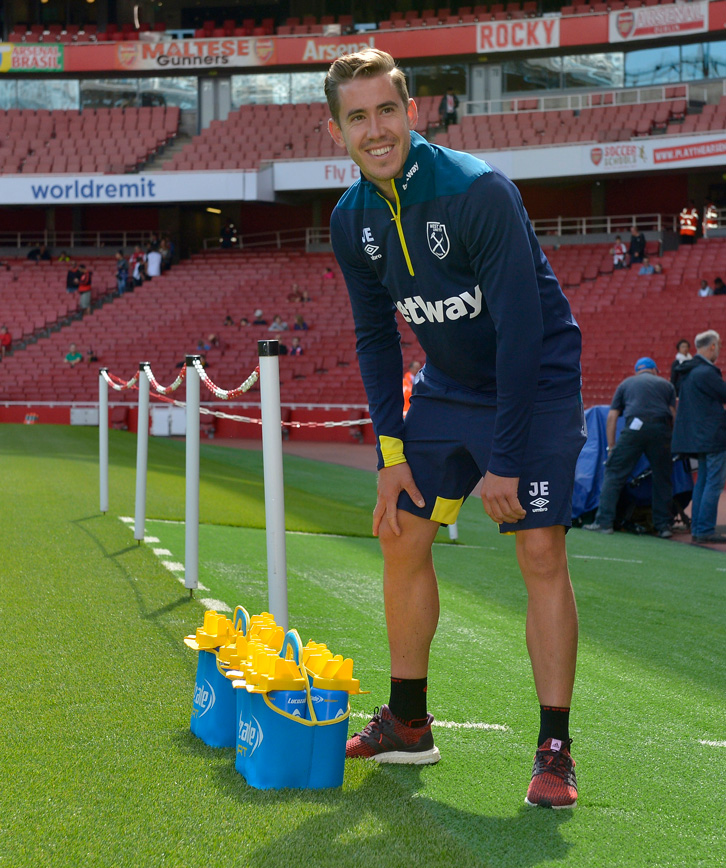 MATCHDAY
Matchday is a stressful day, but also the easiest for us in other ways.
We get to the stadium early and, along with our sports therapist Craig, we make sure the dressing room and pitch are prepared so that everything is ready for when the players arrive and they can get going as soon as possible.
We also make sure every player has what he needs in terms of nutrition and get around them and make sure they have done all their individual game preparation.
We then get them out on the pitch to get them going, which gives me the opportunity to work on some of the most famous football pitches in the world. In that regard, I'm very lucky in what I do.
After the final whistle, it's all about recovery and getting that process started as soon as possible.
That can be active recovery work – stretching or riding an exercise bike, for example – and getting nutritious food down them.
And then the whole daily and weekly cycle starts again!