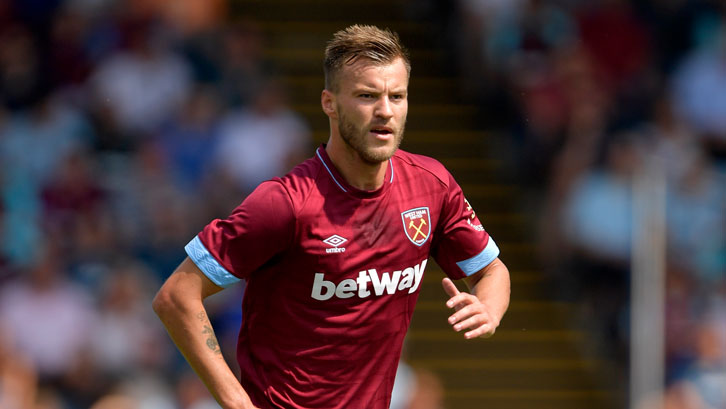 West Ham United players will be spread far and wide during the upcoming international break.
Andriy Yarmolenko, Lukasz Fabianski, Marko Arnautovic and Robert Snodgrass are all set to be involved in the new UEFA Nations League – a new biennial tournament featuring all 55 UEFA member associations introduced to more competitive matches between major tournaments.
Fabianski's Poland are among the 12 highest-ranking nations and will kick-off League A Group 2 with a trip to Italy in Bologna on Friday 7 September before hosting the Republic of Ireland in a friendly in Wroclaw on Tuesday 11 September.
Yarmolenko's Ukraine are in League B – countries ranked between 13-24 – Group 2, where they will start by tackling Czech Republic in Uherske Hradiste on Thursday 6 September, followed by a home game with Slovakia in Lviv on Monday 9 September.
Arnautovic's Austria are in League B Group 3, where they face a trip to Bosnia and Herzegovina on Tuesday 11 September. Before then, however, Austria welcome Sweden to Vienna for a friendly on Thursday 6 September.
Snodgrass's Scotland are in League C – countries ranked 25-36 – Group 1. There, they begin with the visit of Albania to Glasgow on Monday 10 September. Prior to that, Scotland welcome Belgium to the same city for a friendly match on Friday 7 September.
Nathan Trott is in the England U20 squad for friendly matches with Switzerland at St George's Park on Thursday 6 September and the Netherlands at KVV Quick Boys in Katwijk on Monday 10 September.
Conor Coventry's Republic of Ireland U19s tackle Wales in an international friendly double-header. The first game will be played in Longford on Sunday 9 September and the second in Galway on Tuesday 11 September.
Academy centre-back Ajibola Alese is in the U18 squad for the Limoges Tournament in France, a four-team round-robin competition which will be played at the Stade Municipal de Beaublanc between 5-9 September The Young Lions face the Netherlands on Wednesday 5 September, Russia on Friday 7 September and France on Sunday 9 September.
Finally, Sebastian Nebyla's Slovakia U17s host Sweden in an international double-header on Tuesday 4 and Thursday 6 September.
Carlos Sanchez and Chicharito will not be involved for Colombia and Mexico in their respective friendly internationals being played in the United States.