Manuel Pellegrini says his team are continuing to work in the right way, but need to show a better sharpness in both boxes after their Carabao Cup defeat to Tottenham Hotspur on Wednesday night.
The Hammers suffered a 3-1 defeat to exit the competition at the fourth round stage, with Son Heung-min netting twice before Fernando Llorente extinguished the hope given to the hosts by Lucas Perez's 71st minute header.
Pellegrini was frustrated by the errors which helped pave the way for Tottenham's victory and felt his team could have made more of their attacking moments too.
"I'm disappointed for the three goals that they scored," he said. "The first one was in our best moment when we were dominating the game. We weren't having clear chances but making approaches to their box and then they scored their first goal. 
"The second was a mistake of our defender and the third a corner, so if you want to win you have have better concentration when defending and be calmer when you have chances in the other box.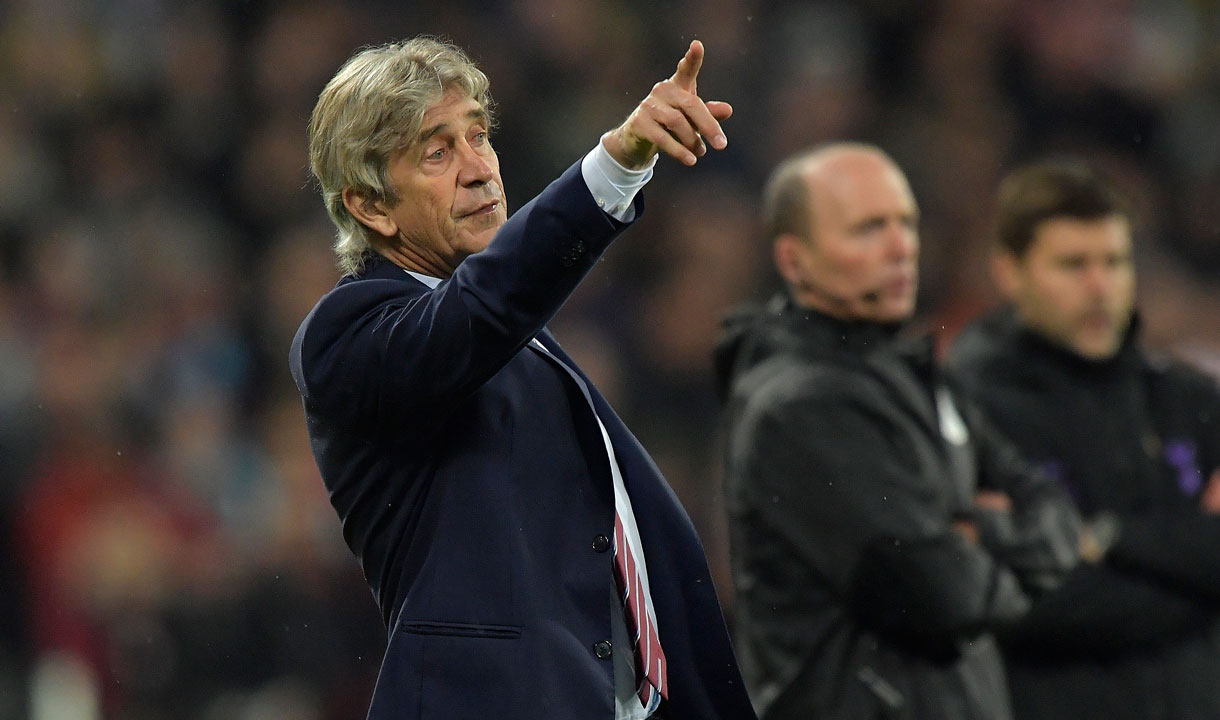 "After they scored the first we continued working to try to equalise. We had some moments to do that, but we lost in the end.
"When you don't win nothing is positive for me but I think we continued in the mentality that we can play against anyone at the same level."
The Hammers now face Premier League games against Burnley and Huddersfield Town before the international break, and although Pellegrini wanted to continue the Hammers' challenge on two fronts, he says his team must bounce back in their primary competition. 
He added: "All the big teams try to play in all the competitions to the end, so I can't be happy that we are going to be concentrating on the Premier League. We need to do it because we are eliminated but if you asked me before the game I preferred to beat Tottenham and continue in the cup until the last stage.
"I didn't want Felipe Anderson to play more than 45 minutes, we need to play on Saturday also so before the game I decided he would play just 45 and Robert the other 45 minutes.