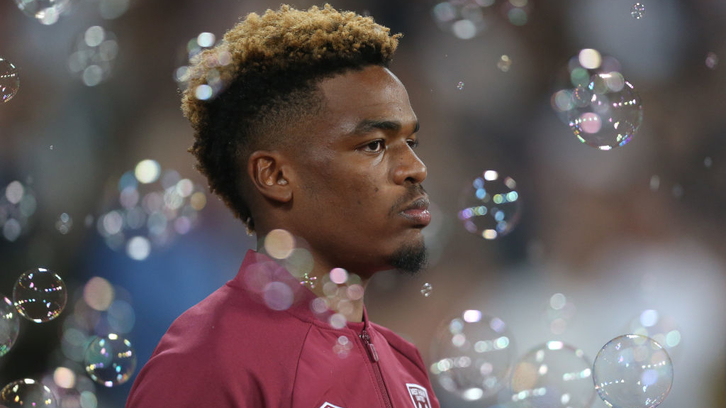 Manuel Pellegrini has backed Grady Diangana to become a regular player for the West Ham United senior side this season after impressing in recent weeks. 
The 20-year-old has burst onto the first team scene since making his debut in the 8-0 Carabao Cup win over Macclesfield, scoring twice in the fixture at the end of September. 
Since then, Diangana has also made his Premier League debut the 3-1 victory against Manchester United, and impressed after coming on in the first half versus Tottenham Hotspur last weekend.
And Pellegrini has backed the winger to continue his development throughout the campaign, saying Diangana has all the credentials to become a regular first team player.
I think that, in this season, Diangana will be a player in the first squad playing a lot of games.

Manuel Pellegrini
"I trust in him," Pellegrini said. "For me, one of the most important things as a player is that when you have the ball, you give the ball to a player in the same colour shirt. If you have red, you must give it to red. That is the basic thing for a player and Diangana always starts with that. 
"He loses very few balls during the game and always has a good solution also because every player, when you receive the ball has different solutions, bad or good, he always has the best solution. I think that, in this season, he will be a player in the first squad playing a lot of games."
Having been a football manager for 20 years and worked with 14 different clubs, Pellegrini has seen a host of young players progress, and the West Ham boss can see similarities between Diangana and a Spanish youngster who would go on to play for his nation.
He continued: "I have worked with so many young players, but maybe when I arrived at Villarreal I was very impressed with Santi Cazorla. He was 19-years-old and was not in the first squad, he was with the Under-21s and in that moment, he maybe wasn't considered a top player.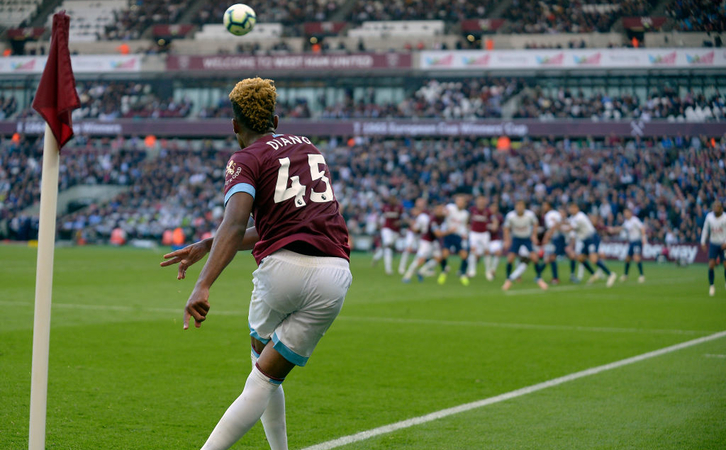 "But when I saw him play I think that he has, maybe not exactly the same as Diangana but, technical ability with a good view of the pitch and with a good solution when they receive the ball.
"I think that when you see a player who is 19, you cannot say if he will be a good player or a bad player, he has conditions. But after that the development of his career depends, not all but 90 per cent, on the desire he has to be a top player."
With Diangana now working regularly with the first team, Pellegrini indicated that the Academy youngsters were training regularly at the Rush Green Training Ground so he can continue to monitor their development. 
He added: "One of the things that I asked the board was to bring the young players here. I think that they improve more when they work near the older players, the professional players. It is always good for them to work together.
"For me it is easier to see more players I like for the first team and that is what we are doing here."