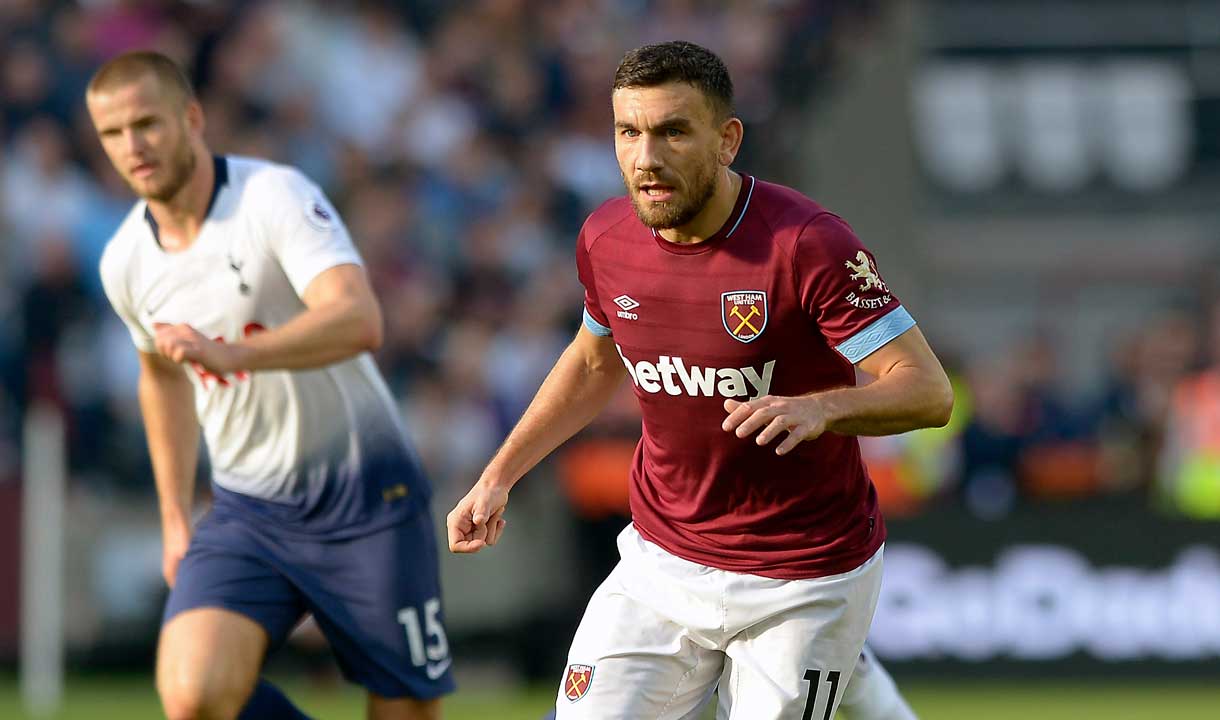 Robert Snodgrass believes West Ham United's willingness to get on the front foot will soon gain its reward in the Premier League.
The Hammers tasted defeat against Tottenham Hotspur on Saturday, but not before they pushed their visitors all the way and came close to levelling three times in the second period through Marko Arnautovic.
Indeed, they forced 13 attempts on goal to Tottenham's ten, and although that did not come with the end result of a goal on Saturday, Snodgrass says that forward-thinking attitude will see them climb the table.
The Hammers' No11 has enjoyed a renaissance of his own this term, returning from a season-long loan at Aston Villa to feature in all nine of the club's league outings to date and he is relishing the opportunity to pull on the Claret & Blue in front of the West Ham support once again.
"The West Ham fans are as honest as the day is long, there is such a tradition here among them and the first thing they want to see, because they pay a lot of money, is to see the team working hard," he said.
"They want to see players giving every ounce for that badge and that is what we did on Saturday.
"The manager has been about for a long time and he knows the game inside out. After the game he said, 'listen get your heads up because that's the level I want'. That's the hard work and dedication you need and on another day we could have won that game.
The fans want to see players giving every ounce for that badge and that is what we did on Saturday

Robert Snodgrass
"We've put pressure on ourselves to deliver come the Saturday, and when you compare that performance to Wolves, the fans were clapping us at the end because that's what they want to see.
"I went away to Villa to keep playing, but I always kept an eye on the results and spoke to the lads, wishing them good luck through those tough times last year.
"I am friends with these people. I wanted to come back and try and prove myself to the manager.
"I want to be here, work hard for the cause and try to help the lads go forward and kick on to the top part of the table. That's why I came here."