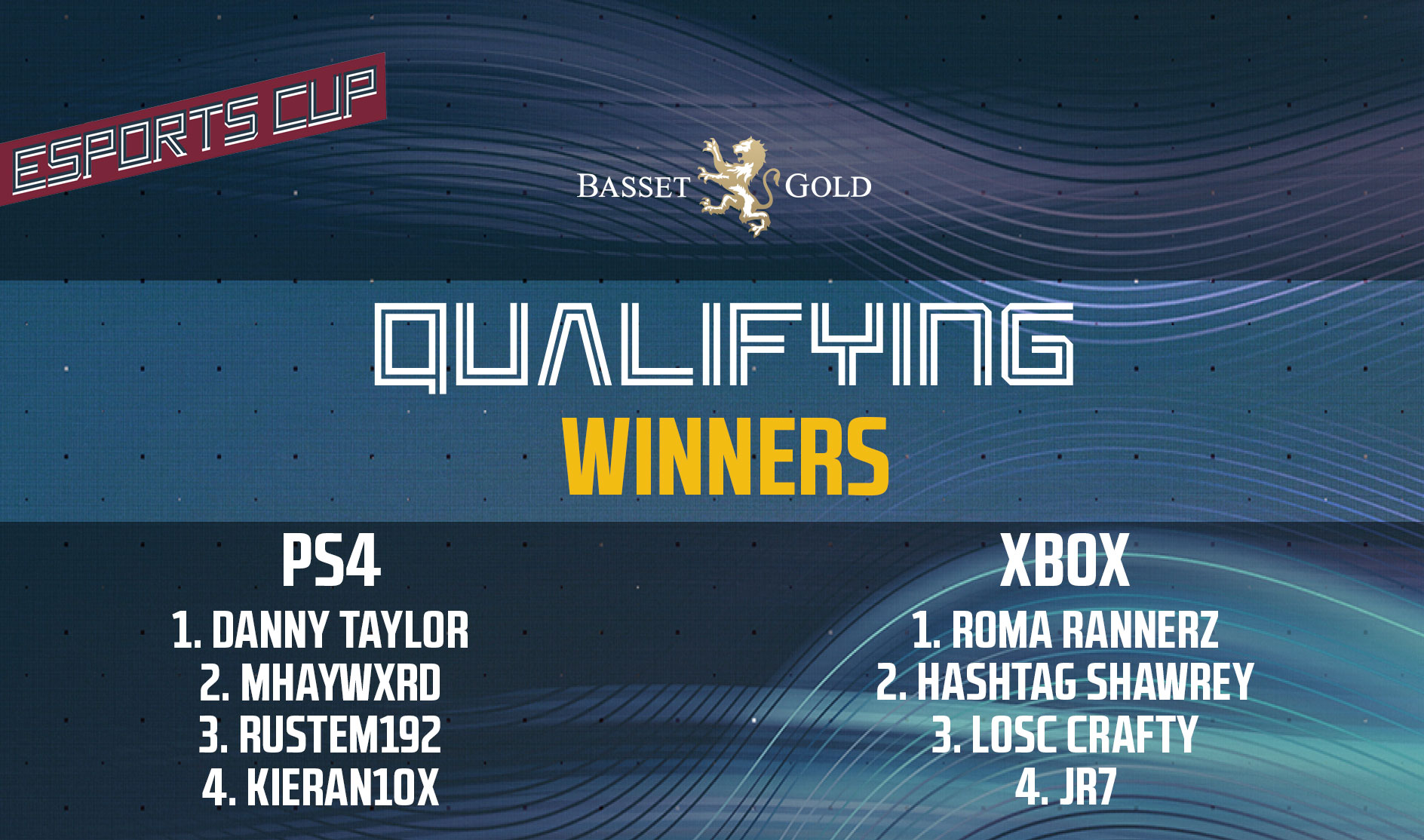 Half of the field is now set for next month's Basset & Gold eSports Cup finals day at London Stadium.
Following on from Saturday's PlayStation4 qualifier, which saw Danny Taylor, MHaywxrd, RUSTEM192 and Kieran10x finish as the top four, Sunday's qualifier pitted Xbox players against each other.
Roma Rannerz claimed first place, with Hashtag Shawrey, LOSC Crafty and JR7 making up the quartet to earn their place in the finals and a shot at the £25,000 prize pool on 18 November.
There are still eight places up for grabs at two more qualifiers for PS4 and Xbox.
The Basset & Gold eSports Cup sees the UK's very best FIFA 19 players battle it out on Xbox and PS4. 
The winner of our Grand Final held at London Stadium next month will walk away with £10,000 and there are plenty of other cash prizes up for grabs throughout the course of the Cup.