Grady Diangana has got the taste for regular Premier League football after impressing in Saturday's 1-0 defeat by Tottenham Hotspur.
The winger was sent on as a first-half substitute for the injured Andriy Yarmolenko ahead of his more-experienced squad-mates, illustrating the faith manager Manuel Pellegrini has in the 20-year-old.
And while he is not getting carried away with his recent achievements, the Academy of Football graduate is determined to take full advantage of the opportunities given to him.
"For me, it was a surreal experience getting that many minutes, but the feeling was kind of overshadowed by the result," the youngster said. "It showed that the staff and the manager believe in me, so I want to grasp every opportunity he gives me and continue to be able to get more opportunities.
"When you're on the pitch, you try to be the best player you can be and want to be the best player on the pitch, so I'm just trying to get better and hopefully I'll get that start soon."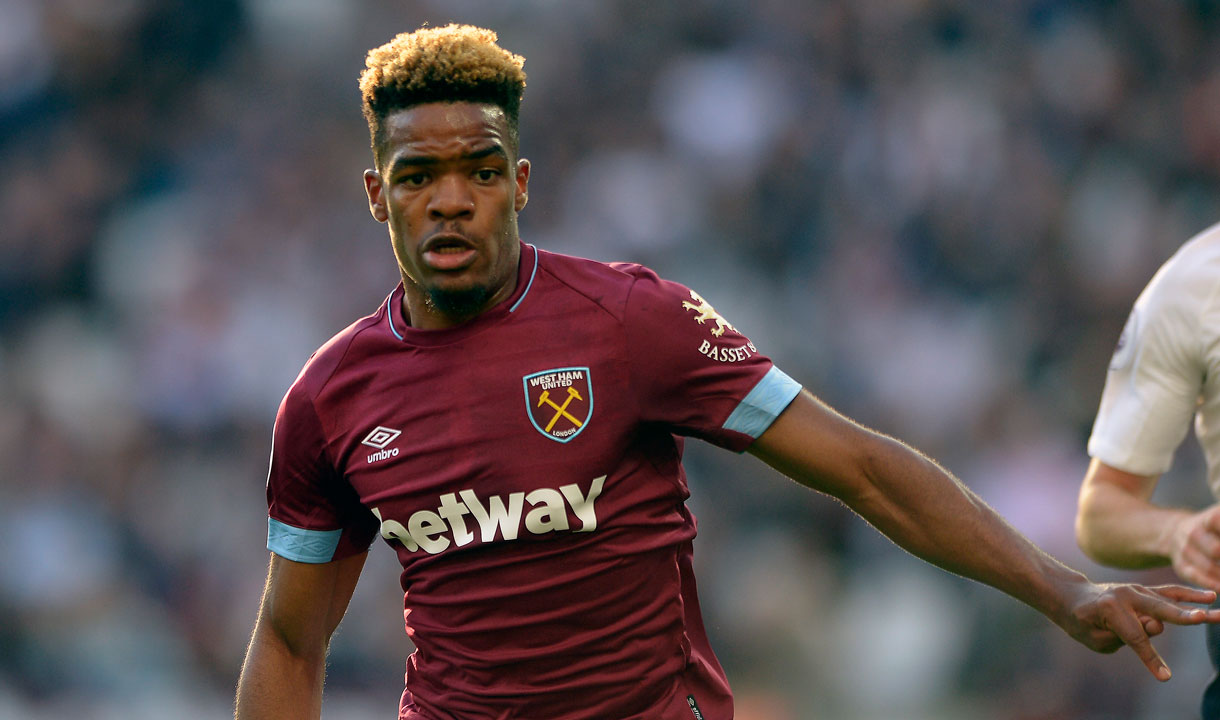 A month ago, Diangana was little-known to most West Ham supporters, but two goals on his first-team debut in a Carabao Cup victory brought him to everybody's attention.
More importantly, the rookie has impressed both his coaches and his more experienced teammates with his maturity, talent and willingness to work on his game,
"I'm learning every day," he confirmed. "I'm learning how to make connections with the players, learning how they play and how it can better my game and I'm literally just trying to be the best I can be on and off the pitch.
"I feel part of it. I feel like they've taken to me well and I can talk to anyone and ask for any advice and they always reply to me, so that's good."
Reflecting on Saturday's game, Diangana felt the Hammers were unfortunate to come away with nothing, while also claiming he should have been awarded a penalty for a challenge by Ben Davies. 
"I think we played with intensity and pressed as a team and when one player went, we all went after them, but that chance just wouldn't fall for us but we're still in good spirits and we're looking forward to the next game.
"I thought there was contact and I felt that it was a penalty, but the ref didn't, so we just play on.
"We had chances and could have got the result, so we go to Leicester feeling positive, for sure."