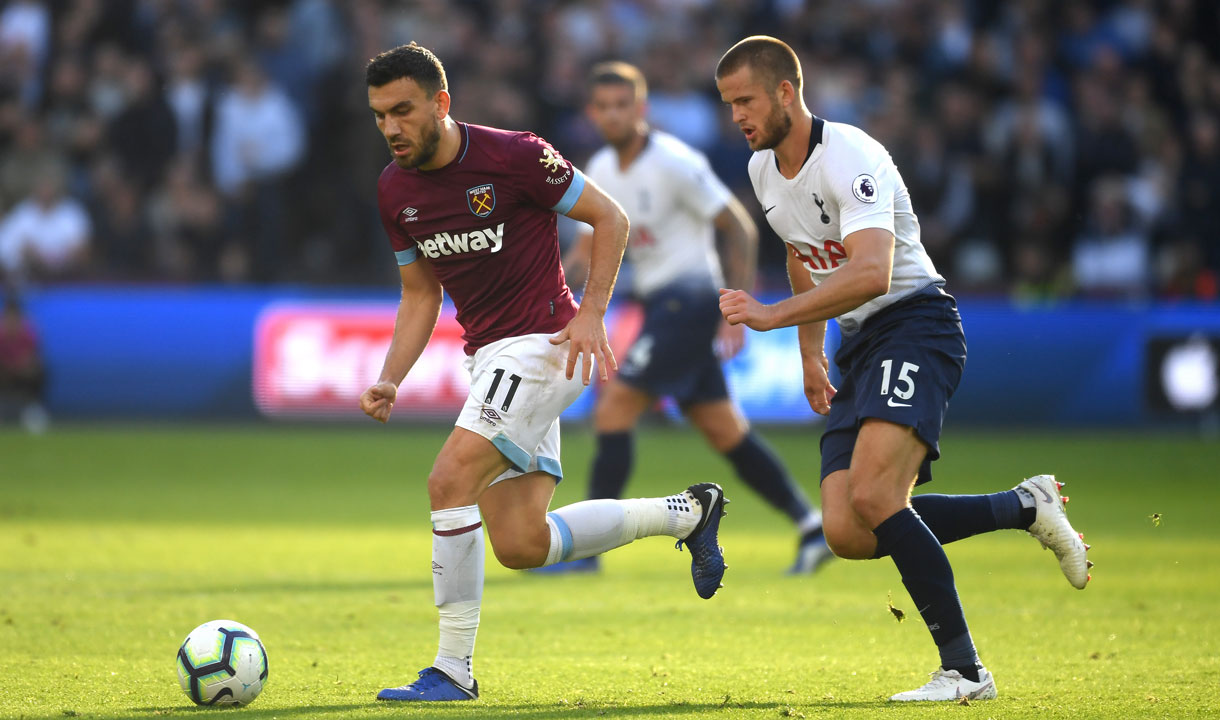 Robert Snodgrass felt the Hammers had everything except the result from Saturday's game against Tottenham Hotspur.
Erik Lamela's 44th minute goal meant the visitors took the points from London Stadium but West Ham midfielder Snodgrass believed the outcome was unjustified.
Marko Arnautovic was denied three times by Hugo Lloris after the break, while Chicharito had a goal ruled out for offside, but Snodgrass could not get too down as the performance was what the home side were looking for.
He said: "That's the level of performance that these fans want to see and it was what was probably lacking over the first few games of the season – the hard work, determination and people working hard for each other.
"We did that and they accept that. Everyone can look around and think how have we got nothing from that. That's the level of performance you need to set at West Ham.
"Hugo Lloris is a World Cup winner, so he's flying high with confidence and he's at the top of his game. We're creating the chances and we had a lot of the ball against one of the best in the league.
"The manager wants us to be a top team and you only get the chance to be a top team by trying to do the right things. Doing the basics well and working hard for each other. We did that at Brighton and today, so that's why we're disappointed to lose but we'll keep working hard and get ready for Leicester.
"We lost our focus a little bit for the goal but the attitude and the application was great. We passed, moved, pressed when we could and that's why the manager came in at full time happy with the performance but not with the result."