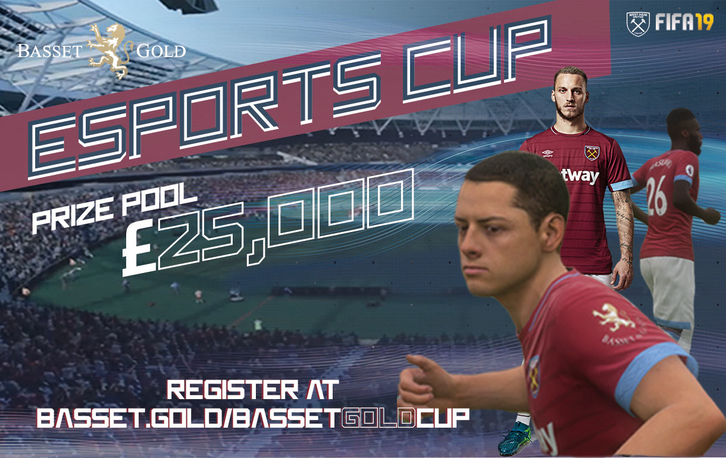 Online qualifiers for the Basset & Gold eSports Cup are set to get underway on Saturday and Sunday, with the winner of the Grand Final - held at London Stadium - claiming a £10,000 prize! 
With a total prize pot of £25,000, there is still time to register yourself to take part in the competition here!
Ahead of the first qualifiers this weekend Jamboo, West Ham United's official eSports player, runs down his top tips for playing FIFA 19 in a competition…
Stay Calm 
It's quite easy, when you play in a game that you know means more, to get yourself worked up about the match. You can overthink every aspect of the play and make yourself uncomfortable. It's very important to keep yourself calm and relaxed, so I recommend trying to block out anything that is out of the norm when it comes to playing FIFA. 
Try and play the match in your usual environment, with your usual set-up. Obviously, if you perform well, and move into matches set at a specific venue, then that becomes a little more difficult, but staying calm and collected is essential.
Of course, you're going to know there's more on the line, but that doesn't mean you should do something you wouldn't normally do. Stick to your game plan and stay relaxed.
In-game Patience 
The temptation when playing FIFA 19 is to go all-out from the first whistle and try to take the early lead, but in reality, tactics like that seldom work. The very best players are prepared from the off.
Personally, I like to take the first 20 in-game minutes to figure out how my opponent likes to play FIFA 19. Are they possession based, or will they look to beat the offside flag with pace up front? It's that early patience that can make the big difference between winning a match and suffering a defeat. 
Don't forget that the way your opponent plays will depend on if they have the ball or not, so you will need to figure out what sort of defensive style they operate with as well. 
Treat it like a real game 
FIFA 19 is the best simulator of the modern football and, as such, it makes sense to treat any competitive match you play as if it was a real game. 
If you are winning a game by one goal late on in the match, it doesn't make sense to be aggressive going forward and search for another goal. You wouldn't see many teams doing it in a Premier League game, so doing so on FIFA 19 wouldn't work either. 
Game management is essential. Slow the play down when you have the lead and frustrate your opponent. See out the lead you have worked so hard to earn. If you're behind, make a tactical switch so your team is more attacking.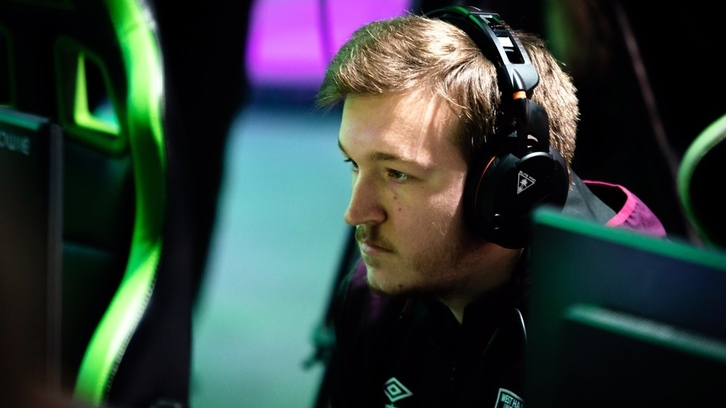 Use your Substitutes
This one is perhaps more important than it has ever been. In previous FIFA games, you could get away with sticking with you original starting XI, but it's almost impossible to do so in FIFA 19 without seeing ramifications on the pitch. 
In-game stamina is more realistic than ever before. Personally, my playing style is really aggressive, so I know that around two-thirds into the game, I need to start thinking about switching a couple of players. 
Setting up quick subs for those players you know are going to hit a brick wall is a good idea, as there's nothing worse than breaking the flow of the game when you're playing well just to make a change.
Learn from the results
I believe the biggest thing that separates good FIFA players from those that play professional is simply the mental side of the game. It's so easy to get frustrated playing FIFA 19, as it always has been, but being able to block out those annoyances and carry on is what makes the top players stand out. 
If this is your first ever tournament then it's possible you might come up against a player who has more experience at this level of FIFA play. If you get beaten, then take the defeat as a chance to learn about the game and where you can improve. 
Every player loses, like every team will lose at some point. What is really important is to take what you can from every match and apply it to your own game. If you do this, you will see improvements in your ability rapidly.
There's still time to enter the Basset & Gold eSports Cup, with the winner of the Grand Final collecting a £10,000 prize! 
Enter to play either on PS4 or Xbox here, take part in this weekend's qualifiers and show your ability at FIFA 19!