West Ham United manager Manuel Pellegrini met with members of the gathered press on Thursday to offer his thoughts ahead of this weekend's match with Tottenham Hotspur. 
The Chilean discussed Saturday's opponents, the international break and the run of games to come for his Hammers side…
'We were unlucky against Brighton'
The Hammers head into Saturday's contest against Tottenham having narrowly lost to Brighton in their last Premier League fixture, although there were plenty of positives to take from the game for Pellegrini.
The boss is hoping that his side can continue to improve this weekend and come away with a positive result.
Pellegrini said: "I think we were very unlucky not to win or at least to draw with Brighton. In football, if you don't score the chances you have, you normally lose the game.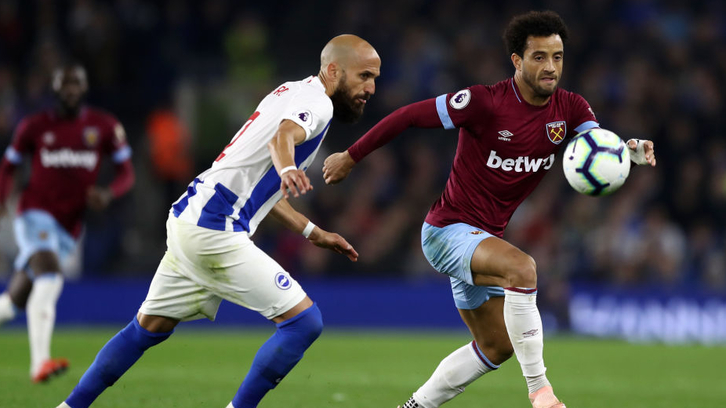 "I hope that we can continue to improve in every game that we play and the results will also continue to improve."
'Tottenham are one of the strongest Premier League teams'
Tottenham head into the game with the Irons sat in fifth place, on the back of three straight Premier League wins. 
Pellegrini recognises the quality Saturday's opposition have at their disposal and has also praised the job done by managerial counterpart Mauricio Pochettino, citing Spurs' qualification for the Champions League in the last two seasons as a sign of their progress. 
"I think they are a very good team with a lot of young players," The Irons boss admitted. "Mauricio Pochettino has been there for three or four years and is doing a very good job there. I think they are one of the strongest teams in the Premier League. 
"Harry Kane, at the moment, is one of the best players in the Premier League. They have three or four young players that are in the England international squad. They have other international players as well. They have a complete squad.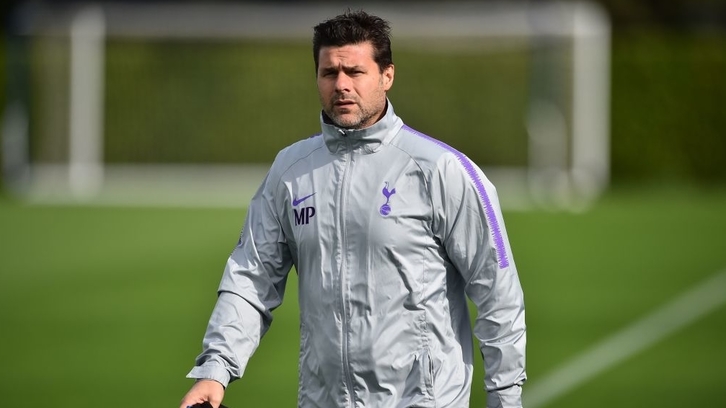 "Mauricio has done a very good job at Tottenham. Every year he is improving them a little bit more in the Premier League. The last two years they have qualified for the Champions League, which for Tottenham was not easy before Mauricio. I think they are a good team with a very good manager."
'I hope we can continue to be strong at home'
In this fixture last season, Tottenham ran out 3-2 winners, holding on despite a late fight-back by West Ham, with Chicharito and Cheikhou Kouyate scoring for the home side. 
The Irons have picked up wins in their last two home matches – against Manchester United and Macclesfield Town – and also earned a credible draw with Chelsea in the game prior. 
Pellegrini is optimistic of seeing that run continue.
He said: "I hope that this year the result will change from last season. I hope we can continue to be strong at home, as we were against Chelsea, Manchester United and in the cup game with Macclesfield. I hope we can beat Tottenham this time.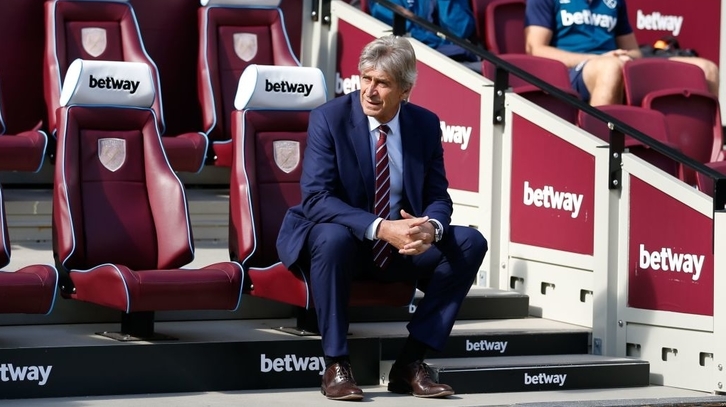 The Hammers manager knows that West Ham fans were vital in those games at London Stadium, and hopes to see a repeat of the fantastic atmosphere created in the last few home matches.
"I always say about the fans that they are very important to everything. The atmosphere we have felt in our last two games at home is the one that I personally know the fans have for West Ham. I hope we continue with that in the future."
'It's important to recover points'
Pellegrini is eager to see his side return to winning ways against Tottenham on Saturday. His team have collected seven points from their last four league matches, and the manager wants to see his side pick up even more in the next group of matches. 
"It's always an opportunity if you play well and you win," Pellegrini said. "Of course, we started the season badly so it's important to recover points as soon as you can.
"We have played eight games and we don't have the amount of points that maybe we wanted or deserved, but now we start the second part of the first round and we must try to improve."