Pedro Obiang knows a thing or two about making an impact against Tottenham Hotspur.
The West Ham United midfielder won the Club's Goal of the Season last term for his rocket against the north Londoners in the 1-1 draw at Wembley Stadium.
Obiang gave Lloris no chance with his scorching effort and now he wants a repeat at London Stadium.
The Hammers take on Mauricio Pochettino's team looking to bounce back from defeat to Brighton before the international break and Obiang is sure they can return to form.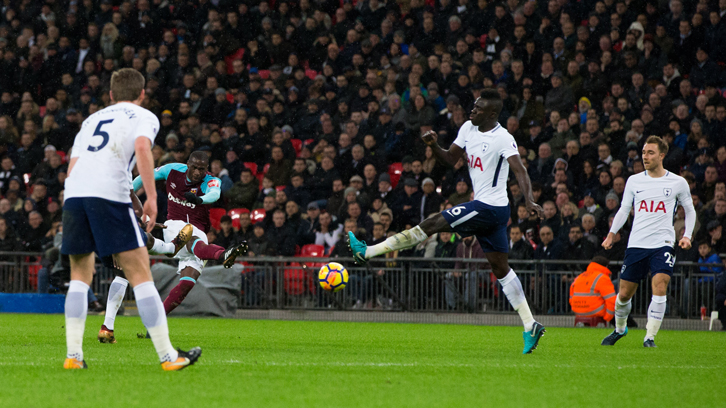 He said: "There are good memories from my goal against Tottenham last year, but that was a long time ago and in a different stadium. But I will try to do something similar close to our supporters and maybe I'll be lucky!
"We are preparing well for the game. We've had a long time to think about our last match and we know this is a derby.  We are not looking at it like a derby though, we are looking at it like It's another three points that we need and we will be giving our best.
"We know it will be a tough game, but we have to focus on our situation and our football. What the rest are doing is not that important for what we have to do.
"The most important thing is the three points more than who the other team is."