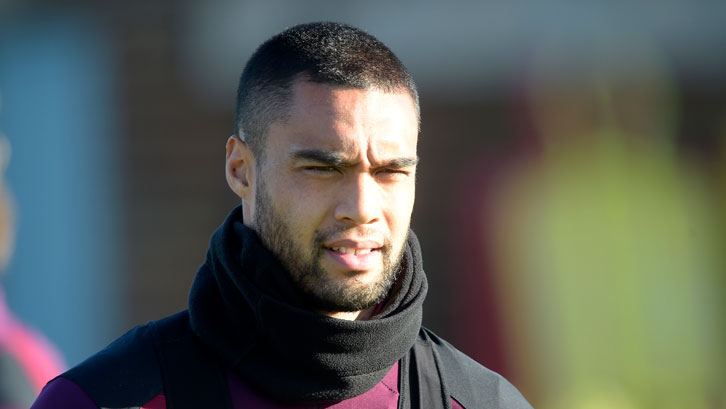 It has been a challenging seven months for Winston Reid, but the West Ham United defender is not about to let things get him down.
Reid has been out of action since suffering a freak knee injury in the Hammers' Premier League fixture at Swansea City in March, when he was knocked unconscious and fell to the ground awkwardly.
The No2 underwent surgery after suffering a setback in July but, while some may lose focus in the face of such adversity, Reid is retaining a positive outlook as his return to the pitch edges closer.
We're training harder and pushing harder every day to get fitter and get my knee better, so I can get back on the pitch as soon as possible

Winston Reid
"Everything is going well," he confirmed. "Obviously, when you have an operation you never know how things are going to look on the other side, but it's going better than we thought so that's positive.
"Obviously it is frustrating to be out for long periods of time, especially with the way it happened, but you have to get through it and you have to deal with it.
"There's not so much I could have done about what happened. It's not like I'm someone who is repeatedly pulling my hamstrings. This was just one of those unfortunate injuries you hope not to get in your career, but football is a contact sport and it's just one of those things you have to deal with.
"Fortunately enough, I am a little bit older and I am probably able to deal with it better with an injury like this than if I was in my early twenties and in the early part of my career."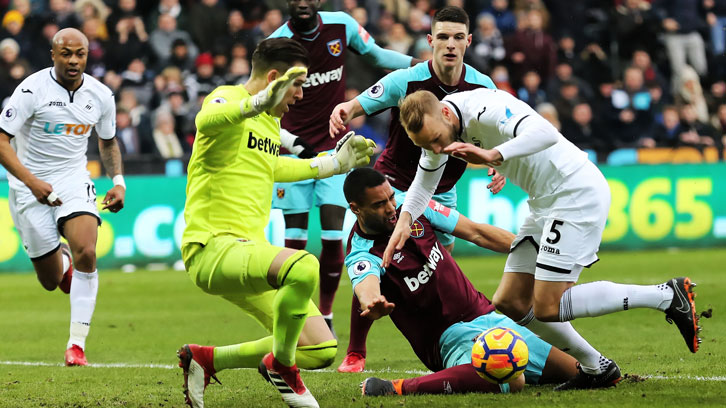 Reid is working with head physiotherapist Dominic Rogan on a daily basis to improve his strength and conditioning ahead of his comeback.
"I'm doing gym work at the moment, rehabbing the quad and the leg and getting the bulk back," he confirmed. "To be fair, everything after the operation has gone really, really well, touch wood, and there has been no swelling.
"So, we're training harder and pushing harder every day to get fitter and get my knee better, so I can get back on the pitch as soon as possible.
"It's tough coming into a place and knowing you can't play for a period of months but it is what it is and you get on with it.
"There is a cap on how much you can do in a certain period, so the progression can feel slow, so it's tough at times, but once I get outside on the pitch and run, I'll begin to feel like a footballer again."
And while he has spent the majority of his time out working alone or with the other injured players in the gym, Reid has remained in close contact with his teammates who have, in turn, provided support and encouragement to the New Zealand international.
"Once I get to that stage, back out on the pitch, it'll progress a lot quicker and I'll see the guys and talk to them, rather than being in the gym working with Dom!" he smiled.
"I go to every game and encourage the guys to do well and I want us to kick on and, likewise, they encourage me to put the work in to get myself back in action, so it's good."