Last Sunday the iconic Queen Elizabeth Olympic Park was occupied by runners in the West Ham United Foundation Fun Run. 
This year the run marked its fourth consecutive year in support of the Moore Family Foundation, helping underprivileged and vulnerable young people in East London & Essex. 
With the rain clearing just in time for the runners to set off, it was a very autumnal day, producing perfect running conditions! First off the mark was the 1k race with many children taking part, spurred on by their parents, spectators and Bubbles! The 5k and 10k races followed, set off by Marlon Harewood, who attended the event and cheered on all participants, having photographs and drawing the prize raffle draw at the end of the day.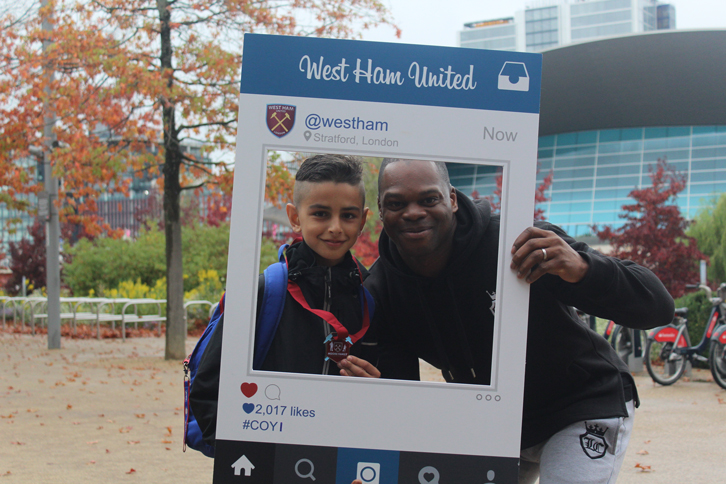 Marlon said of the event, "I came here to give the families and participants some encouragement - but I don't think they needed it! Everybody was so excited! I felt really privileged to be giving them the countdown to start their race!"
At the start of the race there had already been £1,400 fundraised, with more coming in as the day went on. 

The Limon Family ran for the second year in the row, with them all completing the 5k race, and Gabriel winning out of the three of them. 
"We loved running around the Olympic Stadium and seeing West Ham United up in massive letters as we went along. We'd absolutely love to participate again, and try and beat our times," he said.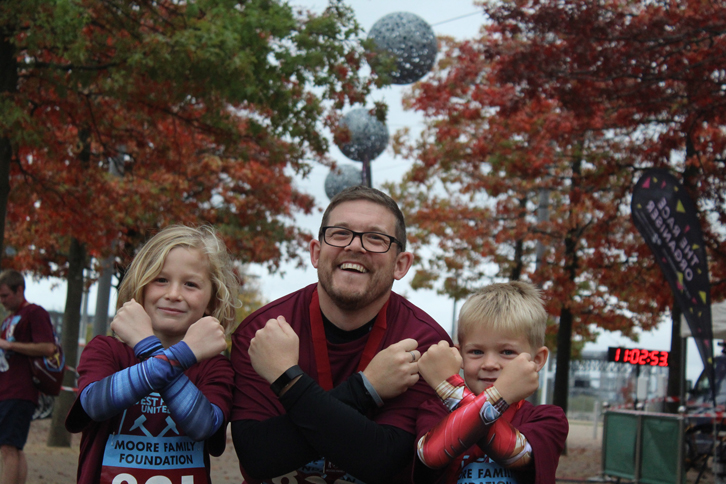 West Ham United Foundation's Education Manager Temisan Williams was helping to deliver the event and was delighted with the amount managed to fundraise for the Moore Family Foundation. 
"In addition to the £12,350 contributed since September, the cumulative contributions from our Fun Run event has enabled us to almost reach the £14,000 mark, which we couldn't have done without everybody's generosity and support. All of the participants, volunteers and supporters' dedication to brave the tumultuous rainy conditions was greatly appreciated."
For anybody looking to donate to the Moore Family Foundation the Just Giving Page will be open until 31 October and available at https://www.justgiving.com/whufoundation.