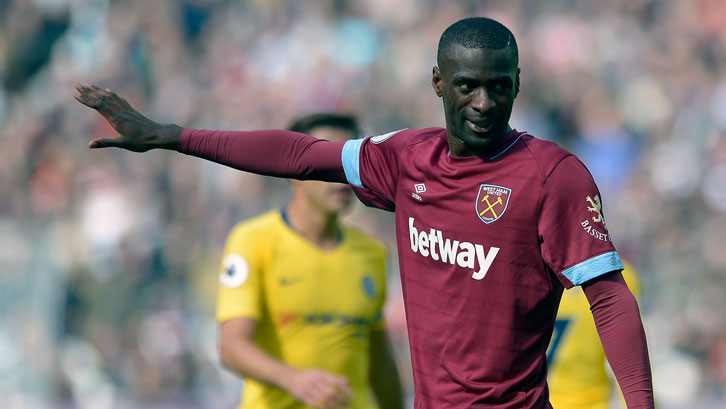 Pedro Obiang says 'everybody is enjoying' West Ham United's recent resurgence.
The Hammers travel to Brighton & Hove Albion on Friday evening seeking a third win in four Premier League matches, having defeated Everton and Manchester United and held Chelsea to a goalless draw in the past fortnight.
Manuel Pellegrini's team's improvement has coincided with the introduction of Obiang to the starting XI, with the 26-year-old playing his part in two goals in the 3-1 win at Goodison Park and dovetailing superbly with fellow midfielders Mark Noble and Declan Rice in all three matches.
When we are starting to play like a proper squad, we are starting to get our results, so we need to continue to talk like a team

Pedro Obiang
"At the moment, I think everybody is enjoying it," he confirmed. "The beginning of the season was really, really tough and when you don't get results it is difficult to find positive things, but now we have and it's easier to go through the week.
"The main reason things have changed is the small things. I can't tell you all of them because some things have to stay in the changing room but we have changed some tactical things, improved some things in the changing room in the squad and in our situation we had to change to try to do something.
"The more experienced players tried to give us some different things and we're starting to do it and now we are getting the results.
"Beating Manchester United had a big impact but the Everton game was the most important because, after four difficult games, to get the first one in a stadium where we knew it would be very difficult, after that the game against United was not as important. Everton was the one where we started to make the changes."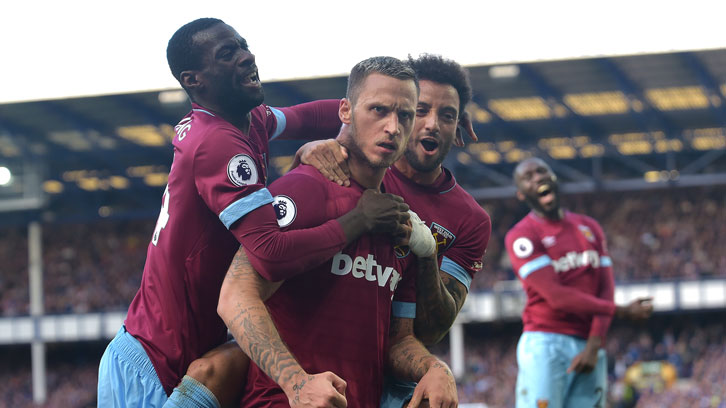 Obiang has undoubtedly played his part in West Ham's change in fortunes, but the humble Spaniard says the recent improvement has been a whole team effort, rather than based on his or anybody else's individual excellence.
"I think many players have made an impact," he observed. "In goal, we have [Lukasz] Fabianski who is doing really well, in midfield Declan is also doing really well, we have Pablo [Zabaleta] who is working very hard and has a lot of experience, we have Mark who is our captain and Marko [Arnautovic] who is continuing to score.
"So, the squad is not about one or two players. When we are starting to play like a proper squad, we are starting to get our results, so we need to continue to talk like a team.
"I am enjoying it more because it was a difficult situation [when I was not playing and the team was struggling]. We have a big squad, even when we have injuries. You have to be ready and the manager told me that every day that I had to wait for my chance, but when you are a player on the bench waiting for your chance you are thinking 'Yes, but when?'.
"We took some really good results and after that I am really happy and trying to enjoy it and trying to improve in every game because now is my chance."