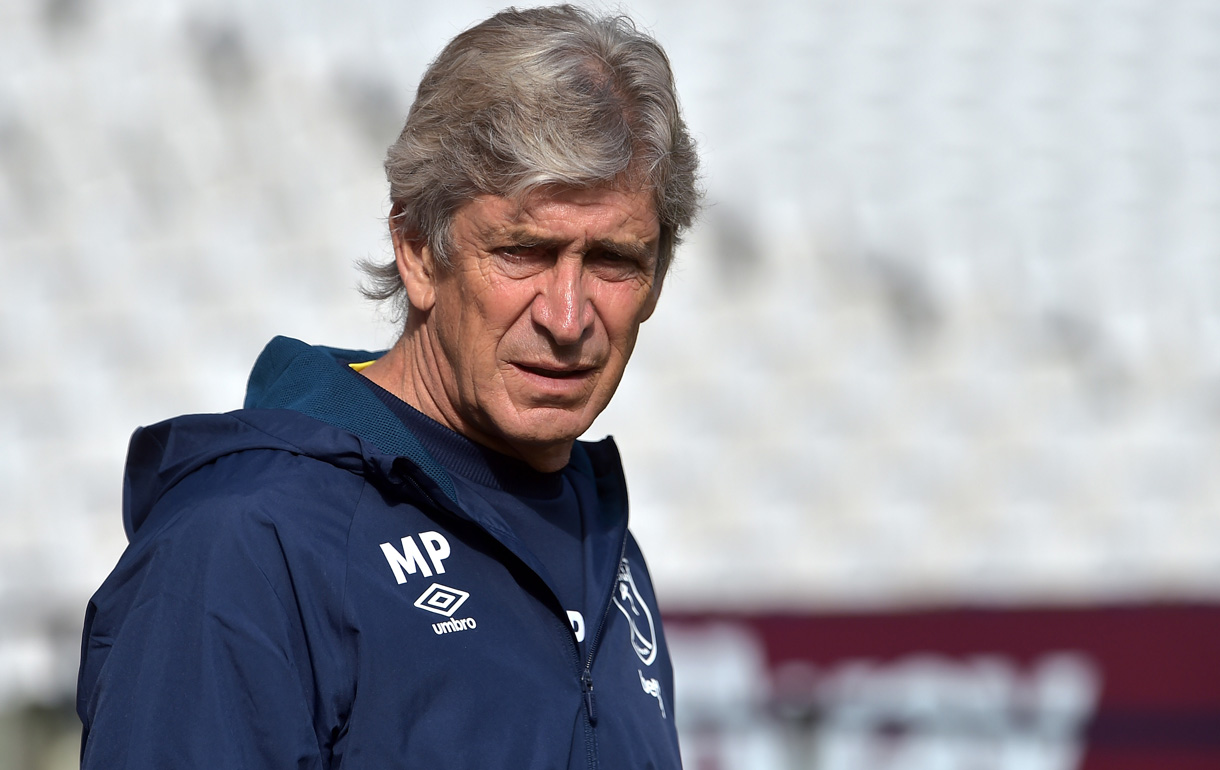 Manuel Pellegrini has been deeply impressed with how his squad have stepped up to the plate by putting seven points on the board over the last two weeks to help begin to turn their slow start to the Premier League season around.
Following four straight defeats to begin the campaign, the Hammers have reversed their fortunes with fine 3-1 victories against Everton and Manchester United, sandwiching a solid 0-0 draw with Chelsea.
Pellegrini says those results, achieved against teams expected to be challenging at the right end of the table come the end of the season, was reward for how the players have tackled their task.
He had praise for Mark Noble's leadership, while also highlighting the impact of the likes of Declan Rice, Issa Diop, Fabian Balbuena and Marko Arnautovic.
As the Hammers prepare to face Brighton & Hove Albion on Friday, Pellegrini is simply asking for more of the same from the east Londoners.
"When you are a captain of a team you are because you're a player that needs to be a leader and Mark has a lot of reasons why he is the captain," the manager said. "He has so many years here at the club, he is a midfielder that has a lot of influence in the way we play and he has the personality to acquire from everyone his best performance.
"It is very important to have a player like him, very important but not just one player. In the squad you need three or four. During the week they are always demanding the best from the rest of the squad, mature players, better if they have a good career so all the young players have the best example.
"Declan is giving good performances, and he is a good player but he needs to learn a lot if he wants to be a top player. He has just started his career, he is improving every week because he is always asking and learning, The more he improves the better player he will be.
"I am happy with Issa Diop too. All the players I brought here, I am very happy when they have their best performance. 
"I think that Diop is playing well, I think Balbuena is playing well, I am very happy with Lukasz Fabianski. 
"More than individual players, we need to be as a team and for that we need all the players to have a performance together."
Meanwhile, the boss has confirmed that midfielder Carlos Sanchez faces a spell out of action with a knee injury.
The Colombia international suffered the injury early in the Hammers' Carabao Cup third round victory against Macclesfield Town.
He said: "We need to know exactly how long he will be out for, we are just doing the medical examinations, but I don't think it will be less than four or five months at least."