Club
Billy Neville – 1935-2018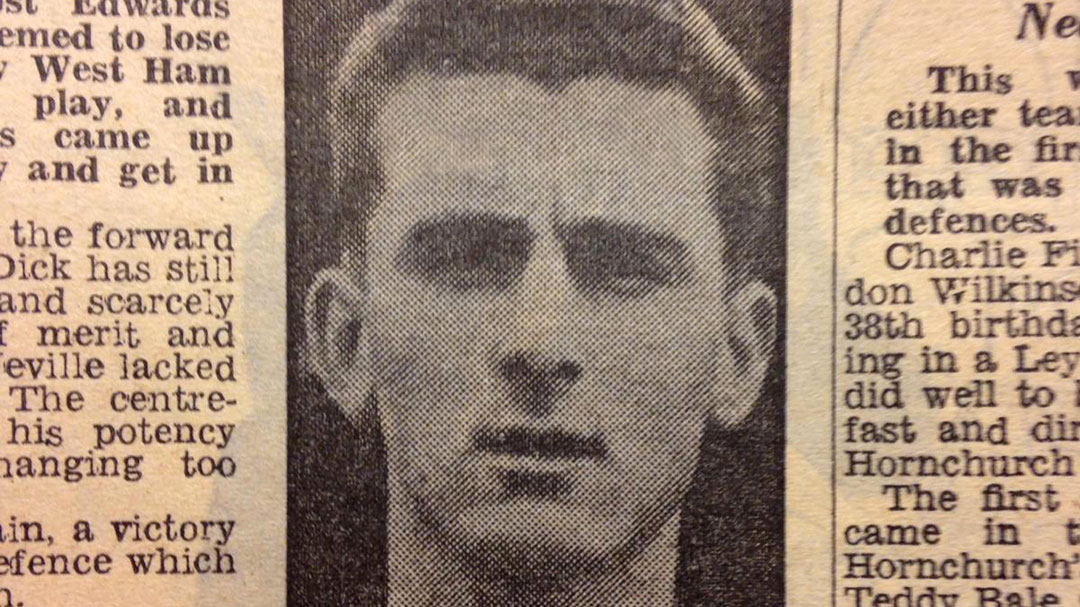 Former West Ham United striker Billy Neville passed away on Saturday 29 September 2018. He was 83.
Born in Cork in what is now the Republic of Ireland in 1935, he joined the Hammers in the mid-1950s. Neville made his debut against Sheffield United on 16 September 1957 and went on to play in three matches during the historic 1957/58 Second Division title-winning season. 
His career was sadly blighted when contracting tuberculosis at just 22 years of age and he never played again. It brought a premature end to a promising career which had already enjoyed U23 honours for the Republic of Ireland. Indeed, a sad irony occurred whilst in hospital when his good friend and fellow countryman and Corkonian, Noel Cantwell, urged him to make a speedy recovery because he had been selected for the Republic's senior team.
While playing for the Hammers, Neville lived around the corner from the Boleyn Ground in Lichfield Road and met his wife, Brenda, whilst at West Ham. She recalls many stories from those halcyon days: "If anyone ever wanted to do extra training, Malcolm Allison was always there for you. He also introduced him to every night club in London!"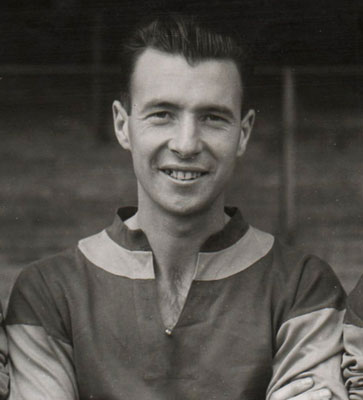 His daughter, Corinne, also recollected some stories that her dad had shared: "Bobby Moore visited him when he was in hospital and was very kind to my Dad. He also told me how he caught the bus home during a cross country run!
"My Dad loved West Ham and the entire family are West Ham supporters. John Lyall always stayed in touch and helped us with tickets. I remember Dad taking me to Chadwell Heath in the late 1970s and meeting all the players. John Lyall made me a cup of tea and I was speechless because it was just magical. Trevor Brooking was an absolute gentleman, too."
Ted Fenton, West Ham's manager in the 1950s, helped Billy pursue a new career following his illness. He worked for the Port of London Authority in London's Docks. Later, he became an area manager selling stainless steel, which meant a move away from London's East End and starting a new life in Rotherham in South Yorkshire. He finally moved to the market town of Retford in Nottinghamshire.
Billy attended the Final Game at the Boleyn Ground against Manchester United in May 2016 and the family are very grateful to the club for inviting him. "He had a fantastic evening and never stopped talking about it," said Corinne.
Billy Neville is survived by his wife of almost 60 years, Brenda and their three children, Corinne, Yvonne and Paul.
West Ham United have also recently been made aware of the passing of former player Derek Jackman in November 2017. He was 90. Born in Colchester, Essex, Jackman started his career with Crystal Palace before joining the Hammers in 1948.
The forward played nine first-team games, including eight in the Second Division, between 1948-51, before joining Chelmsford City.
Everyone at the Club would like to pass on their sincere condolences to the family and friends of both Billy and Derek at this time.