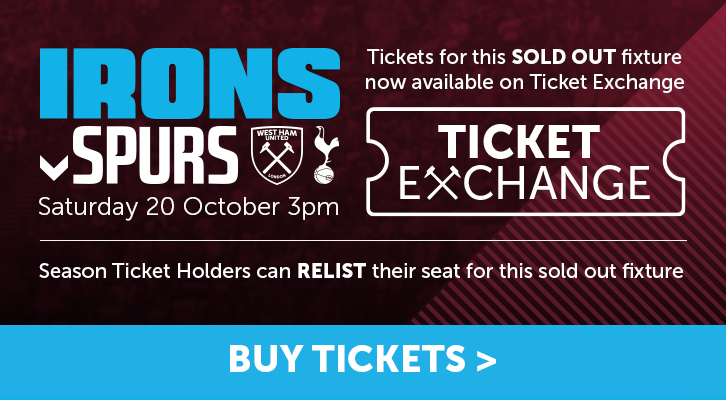 West Ham United return to London Stadium on Saturday 20 October when Tottenham Hotspur are the visitors, with Manuel Pellegrini's men looking for a third successive positive home result in the Premier League.
After taking four points from Chelsea and Manchester United, tickets for this mouthwatering London derby have sold out - but that doesn't mean you have to miss out with the Ticket Exchange now open.
If you are a Season Ticket Holder and for any reason you are unable to attend the sold-out fixture, please do list your seat for resale on the Ticket Exchange now.
In doing so, you could earn Club Cash which can be redeemed against a range of club products, including your renewal for next season.
With thousands of supporters still looking for a ticket so they can attend this highly-anticipated clash, demand is extremely high.
The earlier you relist your seat the quicker it is likely to sell, and you will also give a fellow Hammers fan the chance to be at the match and ensure the stadium remains at full capacity.