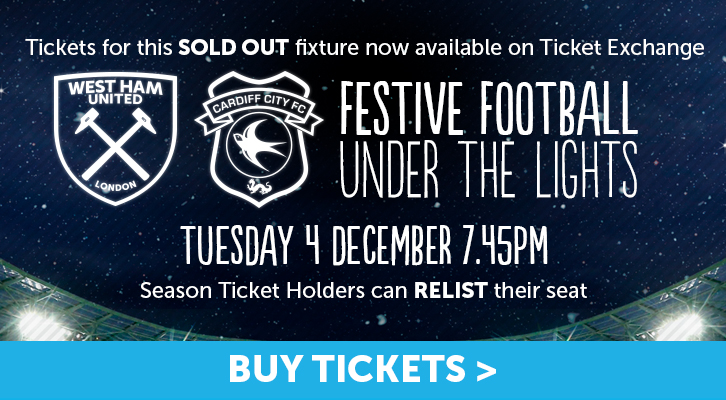 Tickets for West Ham United's home Premier League clash with Cardiff City have sold out - but that doesn't mean you have to miss out as the Ticket Exchange is still open!
The Hammers face the Bluebirds at London Stadium on Tuesday evening, as they get their festive fixtures underway with a night under the lights.
Manuel Pellegrini's men will be going for a vital three points as they look to kick December off in style and the Ticket Exchange is open to relist or buy.
Tickets become available for this fixture as Season Ticket Holders who cannot attend relist their seats - allowing the London Stadium to be filled with Hammers fans.
Season Ticket Holders who relist will earn Club Cash to redeem against club products, including future match tickets, when their seat sells!