Manuel Pellegrini spoke to the media ahead of Saturday's Premier League trip to Newcastle United on Thursday afternoon. Here is what the West Ham United manager had to say...
Saturday's match is not make-or-break
We play at Newcastle United on Saturday and we kick-off with the same number of points as them and next to them in the Premier League table.
However, I don't think it's a crucial match for both teams. We need to add points, but they play at home and are in a good moment. We need to play 24 more games after Saturday, so the complete month of December will be a test to see what we can do this season.
Momentum is always important to teams and they have trust at this moment because they are winning.
After that, for their team and for our team the result is not the only important thing for a manager.
You know you win games you don't deserve to win or lose games in which you played well, so I think that every game is different and the moment changes so quickly in football so you are never sure exactly what you are going to do.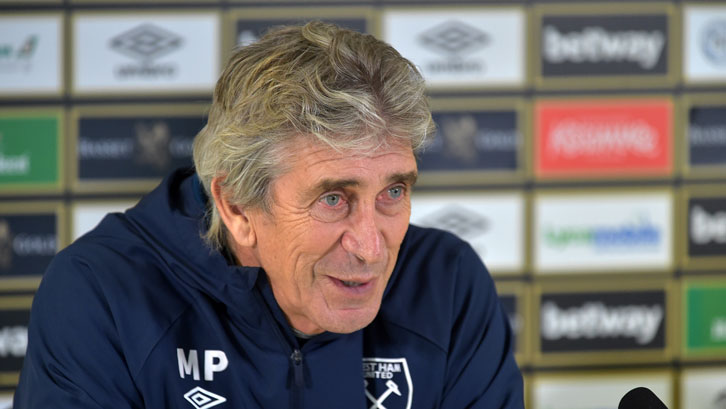 We have been working on our defending
We work every week, it doesn't matter against who we play, to try to improve our performance. After that we dedicate one day of the week to the team we are playing against with the characteristics of the other team. We try to improve, not only in defending, but everywhere.
Maybe, when you make a mistake as a goalkeeper, it's a goal, or if you make mistake as a centre-back and the goalkeeper doesn't save you, it's a goal. Everyone has a responsibility to defend well, though.
In the other sense, I said after we finished the game against Man City, they created six chances and scored four goals, but we created six chances and didn't score goals, and had eight corners to one, so the responsibility in defending and attacking is for the whole team and not just individual players.
Every match is winnable
We have seven matches in December and people ask if there is pressure because they are matches against teams around us in the table.
But the pressure for me is always exactly the same. I never divide the games between the ones I think we can win and the ones that I think we can lose. We always try to win. We did very, very good games against big teams and didn't play so well against those kinds of teams you say we maybe can beat.
You have to have a strong mind. Every game in the Premier League is difficult and two or three balls can change the score. That must be our mentality.
Maybe we cannot play exactly the same way against the six biggest teams, but our mentality is to understand that there are no weaker teams and we try to play our best to win games.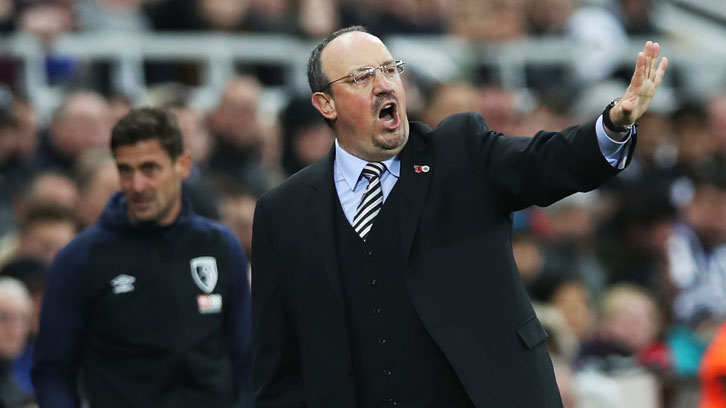 Newcastle's improvement is no surprise to me
Newcastle have won three matches in a row, but I haven't been surprised by them.
Newcastle started the season badly but they were we very tight games. I think that they have a good team so maybe their position in the table at this moment is more realistic than what happened at the beginning of the season.
I know Rafa. We worked in Spain and before that he was here in England so I know him. I think he has had a great career. He has managed important teams in different countries, in England, Spain and Italy, the most important countries in football with Germany, so I think he's a very good manager.
They are defending well and getting good results but every game is different so we have to see on Saturday both teams in defending and attacking.
We made some mistakes against Manchester City which you cannot make against those kinds of players, but we were also one of the teams who created more chances than most against Manchester City, so we will see what happens on Saturday.