Women
Lehmann: I'm loving life as a Hammer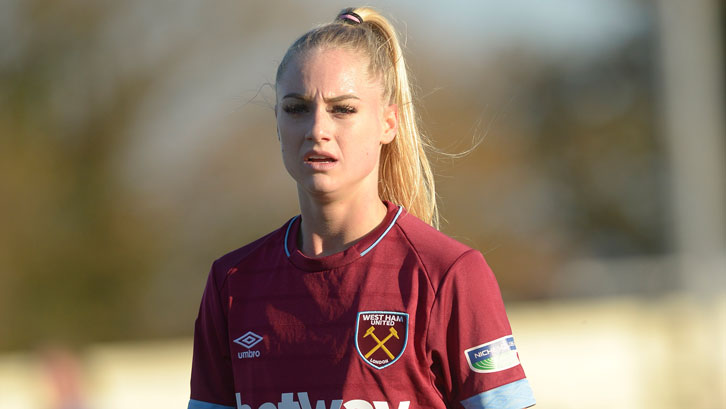 What were you doing at the age of 19?
Whereas most teenagers are perhaps off to university, or maybe considering moving on from their family homes, Alisha Lehmann has gone even further.
This past summer, the forward relocated her life in Switzerland to England, as she pursued her dream of becoming a professional footballer at the highest level of the game.
Lehmann, born in January 1999, is the second-youngest member of the senior squad at West Ham United. She is older than only fellow forward Leanne Kiernan by a couple of months, and swapping her home country for England's capital is the biggest move of her young career so far.
Hopefully now I can kick on and keep scoring

Alisha Lehmann
"I was really nervous about coming to England," the No7 admitted. "It was a completely new environment; one which I wasn't used to. I didn't know any of the people at the club and, because it was a new team, I really wasn't sure what to expect. 
"But I really like it here. London is such a lovely place. Everyone, since I moved here, has been really open and nice to me. I feel like I made the right decision for sure."
A first campaign in the restructured FA Women's Super League has seen the learning curves come thick and fast for Lehmann and her West Ham teammates this season. The Swiss youngster has had to come to terms with a new style of football on the pitch, and a new language off of it. 
Lehmann has been undergoing regular English lessons alongside German midfielder Julia Simic and Dutch duo Esmee De Graaf and Lucienne Reichardt. Having spent four months in England, the forward can feel her understanding of the dialect improving each day. 
"When I first came to West Ham, the language barrier was a bit of a problem, but I've learned a lot since I've been here. We have lessons every week and I'm definitely getting better," Lehmann said, in perfect English.
"However, I've just been away with the Switzerland national team for two weeks, which always seems to make it a bit worse because I'm not speaking English all the time!"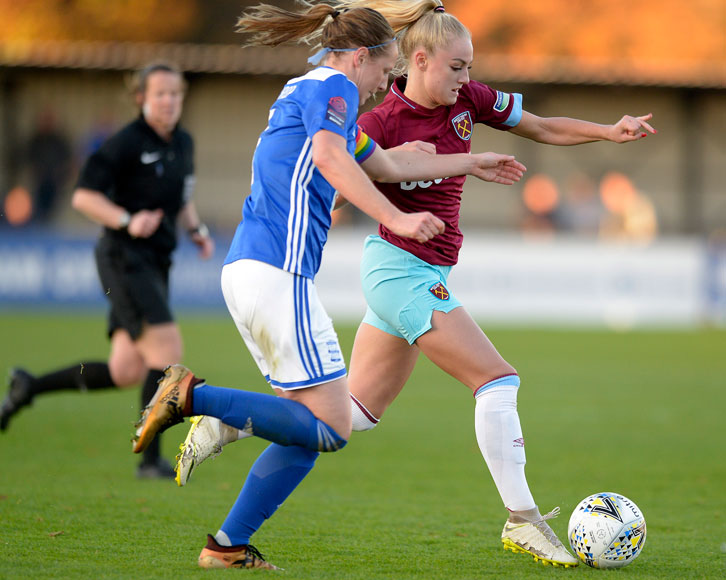 Any nerves Lehmann has about her ability to speak the native tongue certainly have not transitioned over to her on-field abilities. On the contrary, Lehmann has continued to be a bright spark for Matt Beard's Hammers this campaign, thriving in the English game in her first season. 
"The game over here is definitely different to what I was used to in Switzerland," Lehmann said. "I'm getting used to the physicality, and it's also a lot quicker. I'm getting there, though."
'Getting there' may be an understatement from the forward, who scored a fantastic finish away to Everton at the end of October to open her WSL account for the Hammers. 
Receiving the ball in the middle of the pitch, Lehmann would show pace and confidence by driving straight at the Toffees defence before firing home a low, fizzing effort. It was the goal that gave the Hammers their first away WSL win of the season, after Jane Ross had levelled the match.
"Obviously, to score my first goal against Everton was a really good feeling," Lehmann proudly beamed. "I've been waiting to get my first league goal for a while. I got a couple in friendlies in pre-season, but I'm really happy to get this goal. 
"Hopefully now I can kick on and keep scoring."