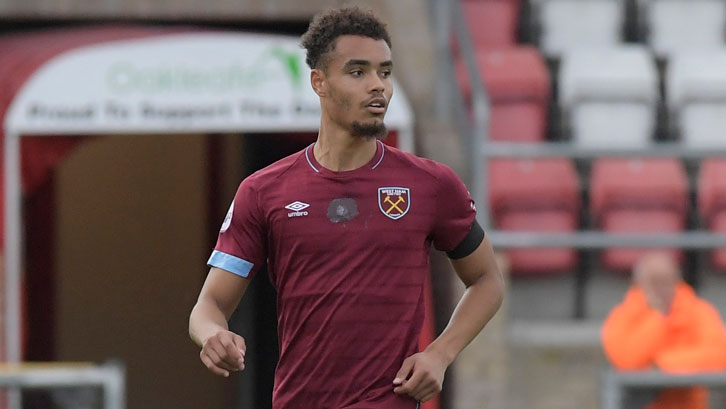 Josh Pask says the return of Nathan Holland and Xande Silva from injury means West Ham United U23s pose a 'massive threat' going forward.
Holland and Xande Silva were instrumental in Monday's 3-1 Premier League 2 Division 1 victory at Blackburn Rovers, sharing the goals between them and combining dangerous on numerous occasions.
West Ham's opening goal came after captain Moses Makasi stole the ball on the edge of the Rovers penalty area before feeding Holland, while Pask provided the impetus for the second, running from his own half before playing in the winger, who squared for Xande Silva to score.
West Ham's third was all about the Portuguese forward's pace and power as he latched onto Conor Coventry's pass before holding off his defender and racing through to score.
Pask was naturally happy to have helped the U23s end their three-match losing run at Ewood Park.
We had two players back in Xande and Nathan who were a massive threat up top

Josh Pask
"It was a very important win," said the 21-year-old. "The most important thing going into the game was to win the match. We had two players back in Xande and Nathan who were a massive threat up top.
"We knew that a high press would cause them many problems going into the game thanks to Liam Manning and Steve Potts watching clips from Blackburn's previous games. We were able to go out there with a gameplan, which we executed well and managed to get a goal early on from it."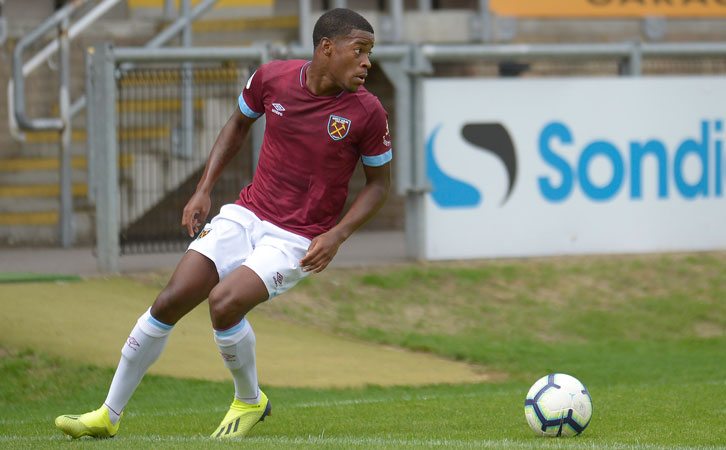 While his priority is keeping the opposition at bay, Pask is happy to be a defender in the West Ham tradition, happy to bring the ball out from the back and play his part in the attack
"I thought I performed well, but I still have to keep improving my all-round game," he observed. "Over this last week, I have been working hard in training and it showed last night in the game.
"Our job as defenders is to defend first, so it is important that I put my body on the line in order to prevent conceding goals from happening.
"I believe that bringing the ball out of defence is one of my strengths. I did something similar to that against Manchester City U23s earlier this season, stepping in and driving out the back with the ball. It is what the coaches encourage us to do so we can transition defending into attacking quickly."
West Ham have two Premier League 2 fixtures left to play in 2018 on the road at Chelsea on 7 December and home to Brighton & Hove Albion on 17 December, sandwiching a must-win Premier League Cup group-stage tie at Southampton on 11 December.
After a morale-boosting win at Blackburn, Pask is targeting a strong finish to the calendar year.
"Training over the last week really helped us going into the Rovers game and now we have set a standard, hopefully we can only go up from here," he confirmed.
"Chelsea are always tough opponents, so it will be important to continue our hard work in training over the next few days to stand us in good stead going into that match."