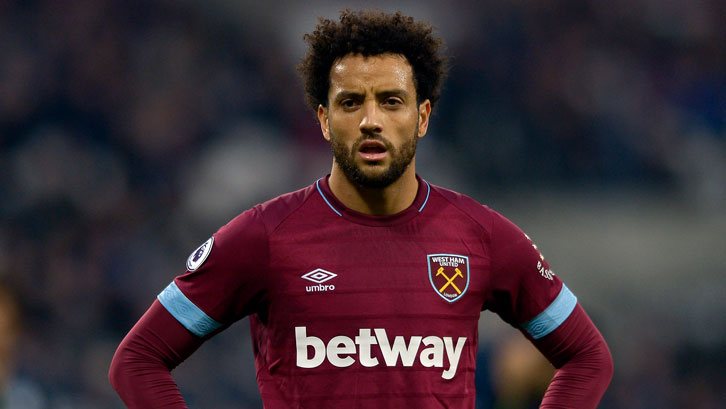 Felipe Anderson says West Ham United will be rewarded for patience and hard work with improved results over the coming weeks.
The Hammers lost for the seventh time in 13 Premier League matches on Saturday, going down to a 4-0 home defeat by unbeaten leaders and champions Manchester City.
However, with seven matches still to play in 2018, and all but one of them against teams currently in the bottom half of the table, kicking-off at Newcastle United on Saturday, the Brazil winger is confident things will start to look up soon.
"Certainly, we are going through a rough patch, but we think that we can play well and get the results we need," said the No8.
"Unfortunately, Saturday's result made us sad, but I think that by working hard and being patient we can achieve better results and we'll be able to show that we're good enough."
We have to work harder in order to keep on growing

Felipe Anderson
Reflecting on Saturday's defeat – West Ham's first in four top-flight matches – Felipe Anderson admitted that, despite preparing well for the challenge of facing the champions, the Hammers did not reach the standard required to secure a positive result.
"Certainly, it was a very difficult game for us," he conceded. "We prepared it in the best possible way, but unfortunately we had some small mistakes, and they punish you for that. They don't miss those chances, so we should have been more attentive.
"We knew that Manchester City are a very strong team, one of the top teams in England, and unfortunately we couldn't stop them and we have to work harder in order to keep on growing.
"When they have the ball, you are always running behind them. They have great players who are extremely good on the ball, we weren't up to the challenge during the first 20 minutes and afterwards ball possession was extremely important because without it it's just too hard."