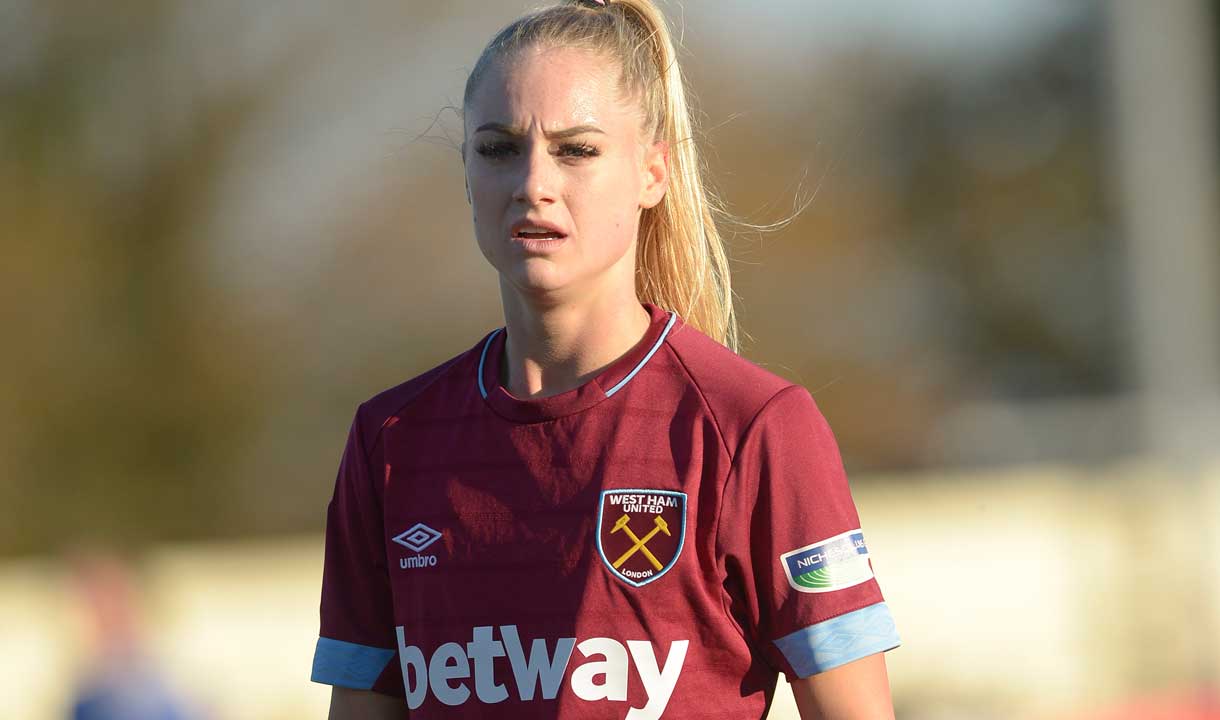 After last weekend's disappointing 3-0 loss to Birmingham City, West Ham United women will be looking to bounce back and take all three points on Sunday at home to Bristol City.
The Vixens on the other hand, under the guidance of Tanya Oxtoby, sit sixth and most recently edged out Liverpool by winning 2-1.
Alisha Lehmann has been a key player in this West Ham side since the beginning, providing pace and attacking flair from the wing and she spoke to whufc.com on her year so far with the Irons.
The Swiss international scored her first competitive goal for the Hammers in a 2-1 win over Everton in the Women's Super League. 
The winger said: "Obviously, to score my first goal against Everton was a really good feeling, I've been waiting to get my first league goal for a while. I got a couple in friendlies in pre-season, but I'm really happy to get this goal.
"Hopefully now I can kick on and keep scoring and help the team to more victories."
This is the first time Lehmann has played for a club in a foreign country and admits there were nerves when coming to England.
The No7 said: "I was really nervous about coming to England, it was a completely new environment; one which I wasn't used to. I didn't know any of the people at the club and, because it was a new team, I really wasn't sure what to expect.
"But I really like it here. London is such a lovely place. Everyone, since I moved here, has been really open and nice to me. I feel like I made the right decision for sure.
"When I first came to West Ham, the language barrier was a bit of a problem, but I've learned a lot since I've been here. We have lessons every week and I'm definitely getting better.
"The game over here is definitely different to what I was used to in Switzerland," Lehmann said. "I'm getting used to the physicality, and it's also a lot quicker. I'm getting there, though."
Tickets are available on the gate at Rush Green for Sunday's 3pm kick-off, priced at just £2 for under-16s and from £5 for adults.