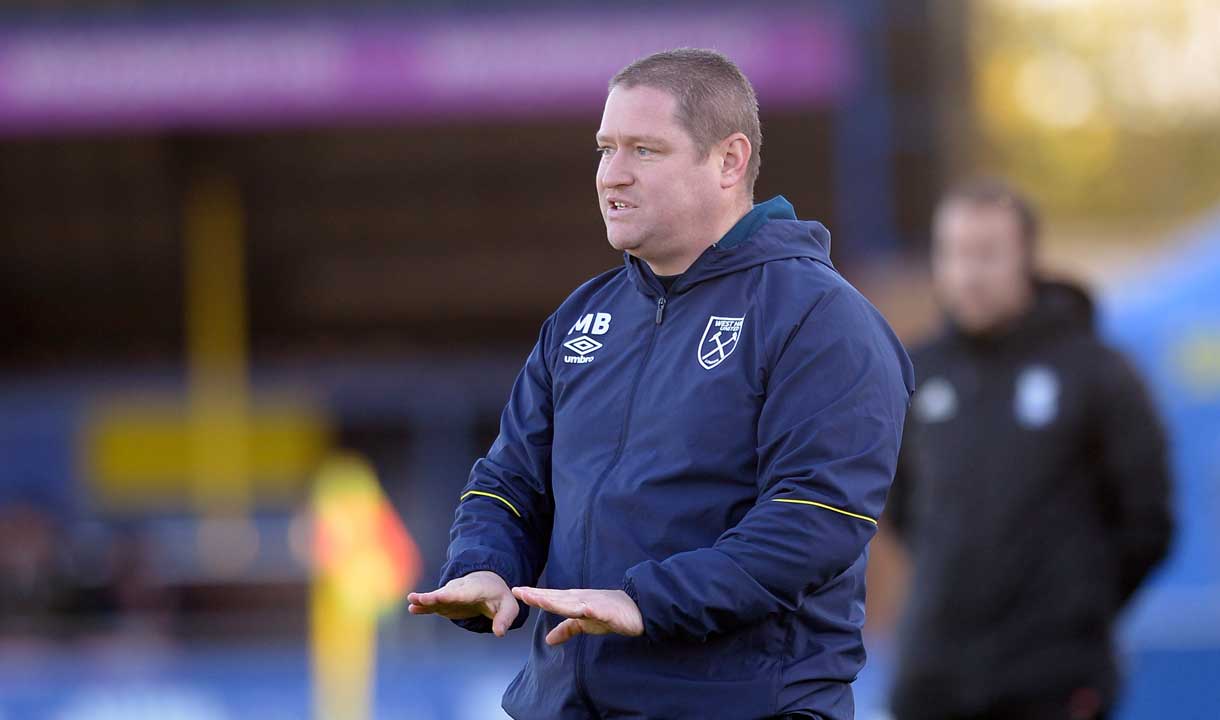 West Ham United head coach Matt Beard is looking forward to a tough test on Sunday, as the Irons host sixth place Bristol City in the Women's Super League.
Last weekend saw the Irons suffer a 3-0 loss to Birmingham City and after a hard week of training, the Hammers will be looking to bounce back and collect all three points on Sunday.
Bristol City come in to Sunday's game after beating Liverpool 2-1 at home last weekend, putting them in sixth place and four points above the Irons heading in to the clash.
Beard told whufc.com: "We know it's a big game for us, the next three games are big as we're playing teams that are in and around where we are at the moment and Bristol City have had a great start to the season, so it's not going to be easy."
"They put in a good performance against Liverpool and they were unlucky to lose against Birmingham, as it was a very good finish that won the game. They've obviously picked up points against the big teams as well this year and they've had a great start to the season."
"We've added in an extra session as I feel, at the moment, we just need a little bit more contact time, especially the girls that are coming back from injury. It will give them an extra hour on the pitch. 
"It means that we can break it up over the course of the week, rather than add in the extra time on the other sessions that we have. We've modified the training this week in accordance to the extra session, but I think we'll benefit from it."
I feel with the team that we have right now and with everyone fit, I think we can give everyone a run for their money.

Matt Beard
Despite Bristol City starting the season well and holding teams like Chelsea and Manchester City to draws in the league, the head-coach is confident his side can claim the victory.
Beard said: "I feel with the team that we have right now and with everyone fit, I think we can give everyone a run for their money. We proved that against Arsenal, we definitely proved it in pre-season with some of the games we had, but we've just been hurting a little bit with the balance of the team.
"We lost Tessel Middag and Lucienne Reichardt and both of their jobs are to enforce the midfield. We've had Ria Percival, Julia Simic and Kate Longhurst in that position and we've been trying to find that balance. Now that we've got everyone back fit, we're going to be in a good position going forward because we can get that balance right. 
"We know the next three games can define our season, it could be looking up or it could be looking over our shoulders. So, from our perspective we're determined to get as many points as we can. 
"We've identified we need to pick up as many points at home as possible and so far, we've been ok at home. From my perspective it's going to be a big game and it's going to be a tough game. They're an organised team, but I feel on the day we can compete with anyone when we have everyone available."
Cheer the Hammers on at Rush Green this Sunday. Kick-off is at 3pm and tickets are priced at £8 adults and £2 under-16s. Men's team Season Ticket Holders can attend for just £5!