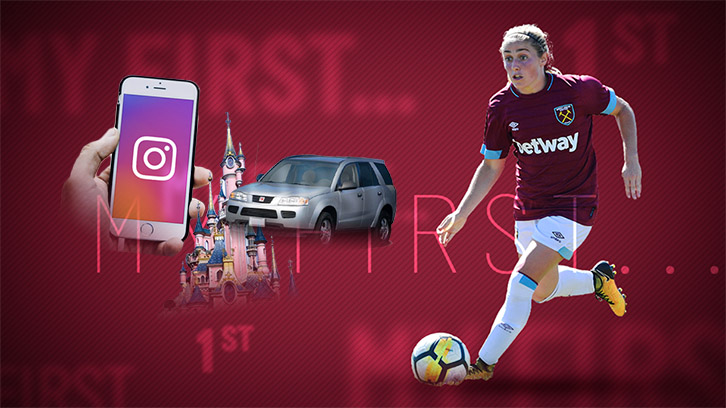 From a broken wrist in a cup final, to her 'soccer mom spaceship', Brianna Visalli reveals her ten 'firsts' ...
First app I check in the morning…
It's definitely Instagram. I really like the content you get on there. I've just begun using Twitter and I'm still not 100 per cent sold on it.
First football boots…
They were Adidas. I think it might have been Adipure. I'm not sure they even make those any more. 
First coach…
My stepdad used to coach me when it came to recreational soccer. I started playing when I was about four-years-old and he was coaching me then. He's never played before and yet he still thinks he can give me pointers about my game!
First holiday…
We went to Disneyland for my first holiday! My family and I love Disneyland. I think I was five or six-years-old when we first went. I have pictures somewhere, but there's no way they are seeing the light of day!
First job…
Does babysitting count? I started doing babysitting for a bit of cash when I was about 15-years-old.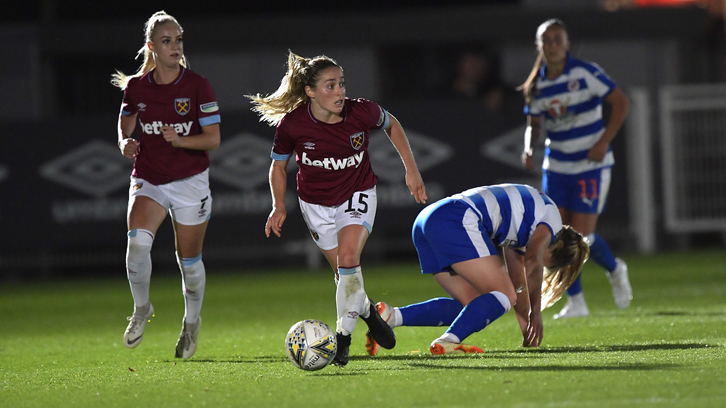 First album I loved…
It was probably one of Sublimes' albums, which might sound stupid. That's the sort of thing we listened to.
First bone I broke…
It was my wrist. This girl is a bit of a baller, and I was playing basketball. I was in the Championship game and I went to block a shot, but because I'm so little I had quite a way to fall. I put my hand out to stop myself when I landed and it snapped backwards.
I played the rest of the game with it because we thought it was a sprain, and it wasn't until a week later we realised it was broken!
First console…
It was a Nintendo 64. My siblings and I used to play Donkey Kong on it for hours. I remember we had to blow into the old cartridge to make it work.
First car…
I had a Saturn Vue, which my friends described as a 'soccer mom spaceship'. I could fit everyone in that car, and because I was the first kid with a license, I got to drive everyone around.
My first date…
A guy took me all the way to Moss Landing, which was over an hour drive from where we lived, to take me to my favourite seafood restaurant. It was very sweet of him.