Manuel Pellegrini faced the media ahead of his West Ham United team's Premier League meeting with Manchester City at London Stadium on Saturday.
The Chilean will be facing the club he led to Premier League glory in 2014 and two EFL Cup triumphs during three successful seasons in charge at the Etihad Stadium. 
Here's what the boss had to say…
Increasing the capacity represents what this club is
This week the club agreed a plan to allow us to sell more seats at London Stadium for our matches.
I think that this is a big club and if, as a club, you have the option to have a stadium of 35,000 for 100 years and can go to a stadium with 57,000 and it is full it is because you have too many people supporting you, then you will want more seats.
If, after a year, you continue and you are able to improve with 6,000 more seats and the stadium is full again, it represents what this club is!
It will be special to face Manchester City
It will be a special game for me on Saturday, when we face Manchester City at London Stadium in the Premier League.
But we know, in this profession, as a manager you must work in different places, for me the most important thing is that in every club I left people have a good relationship with me.
So, I will always love that club because I had three very important years of my life there.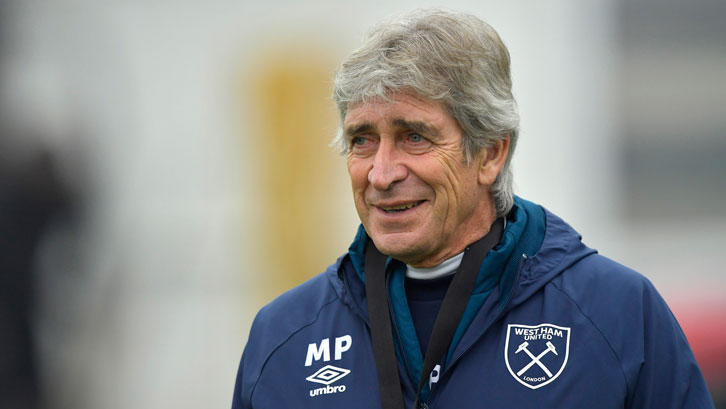 Pep has built on my foundations
I think Manchester City is improving every year.
After I left the club two years ago in the summer of 2016, Pep Guardiola has continued to do the planning of what the club wants. The club is buying new players, so of course they must continue improving. 
I was asked if I was disappointed by the manner of my departure from Manchester City but no, I was not disappointed, as I knew before what would happen.
I signed three years in Manchester City and I completed my three-year contract. In those three years I think the club improved a lot.
We won the Premier League, the League Cup twice and reached the semi-finals of the Champions League, so I finished my job and
I knew from the first day that I was there that they wanted to work with Guardiola.
They have all their rights to, after a three-year contract with a manager, to continue with another one.
We must wait before comparing this City to last season
I was asked if I have been impressed with Manchester City this season, but I said no, I am not impressed because they have very good players, so I expected them to reach a good level.
I know how that club works. It is one of the clubs that works best in the world, where everyone has his duty, always bringing in good players, so they are having a very good season in the style of football they want to play and I think Guardiola is doing a very good job.
I was also asked if I felt they had improved from last season, but I say you cannot compare part of the season with a whole season.
Last season they won the Premier League title and the EFL Cup – the same thing we did some years ago when I was manager – they scored 100 goals, but now we are just in the first round of this season.
They are unbeaten so that of course is very tough to better, but Chelsea and Liverpool are also unbeaten, so we must wait until the end of the season to compare.