Although fine rain fell from the sky and a heavy gale swirled through the Jobserve Community Stadium on Monday evening, there was nothing that could dampen Grady Diangana's spirits. 
The 20-year-old stepped out on the pitch at the home of Colchester United wearing the distinguished white of England for the very first time, as the U20s prepared to play against Germany. 
Lining up alongside some of the brightest young talents in the country, Diangana looked right at home with the Three Lions. 
"It's such an honour to represent my country," Diangana proudly said after the game. "It's such a good feeling, and to win against Germany as well makes it even better."
It's such an honour to represent my country. It's such a good feeling.

Grady Diangana
Quick-fire goals from Joe Willock and Lukas Nmecha in the second half would secure a 2-0 win for the Young Lions, while Diangana was given deserved applause as his England debut came to an end, coming off on 72 minutes. 
"Scoring would have made today just that little bit more special for me," Diangana admitted, referencing a huge chance he had in the first period, only for the shot to go straight at Germany goalkeeper Markus Schubert. 
"I'm just glad we got the win though. We knew how the Germans would play. They try to keep possession and we knew what we had to do, on and off the ball. It paid off with the two goals."
Monday's international debut and win caps what has been just another mad week of the 2018/19 season for Diangana, who arrived on the first team in spectacular fashion, netting twice on his debut against Macclesfield Town at the end of September. 
Just eight weeks later, the winger found himself training in an England camp.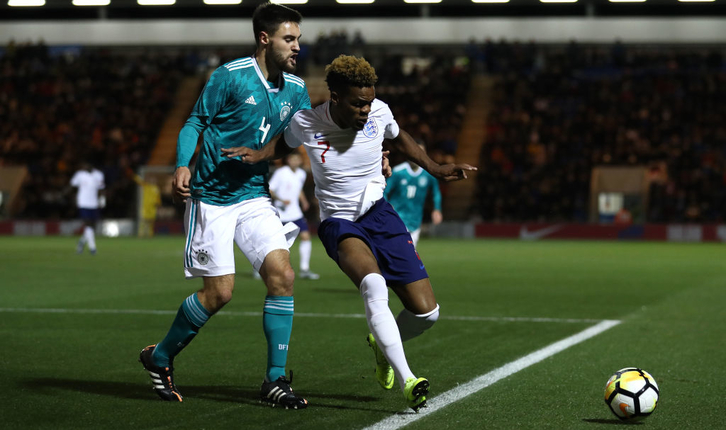 "I found out about the call-up the day before we played Huddersfield Town," Diangana reflected. "It was obviously a really exciting moment and I told my whole family straight away.
"It's been a good week. The camp has clearly had a lot of thought put into it and every day we are set different targets. It's a good group here as well. Everyone is really funny and the quality is high as well."
The faith put in Diangana by U20s head coach Paul Simpson was on display on Monday, with the West Ham star straight into the starting XI for his first cap. 
"Paul and I have had a lot of meetings, and we talked about what it means to play for England," Diangana added. "He wants me to be composed and fearless and for me, it was about going out there and doing my job for the team, and enjoying myself."
West Ham United Academy Director Terry Westley was in attendance for Diangana's England debut, and was full of pride for how far the youngster has come.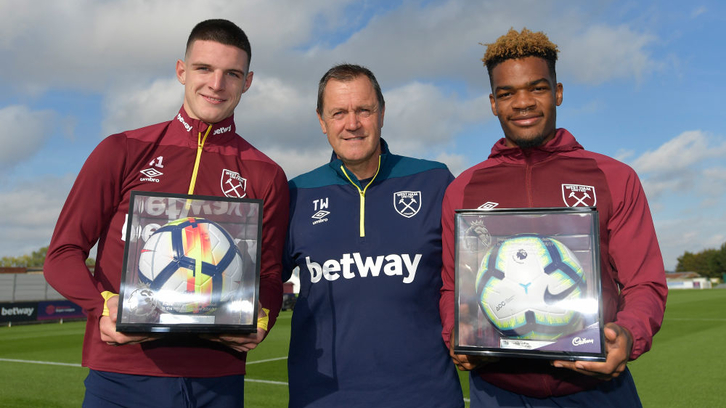 Westley said: "It's a proud moment for us to see one of our Academy graduates play for England U20s against Germany, a high-profile match, for his first game. He is looking so confident and he has so much belief in his own ability. I was really pleased to see that he wasn't frightened by the occasion. I thought he was England's biggest threat in the first half."
According to Westley, Diangana's biggest challenge now is to take the next step. 
"He won't want to come out of the England set-up or the West Ham first team," Westley added. "He's had a taste of playing in front of big crowds, and at London Stadium, and he's now got the challenge of taking it on further.
"There's a lot of work still to be done and it's about building on his great start over the coming months and years."