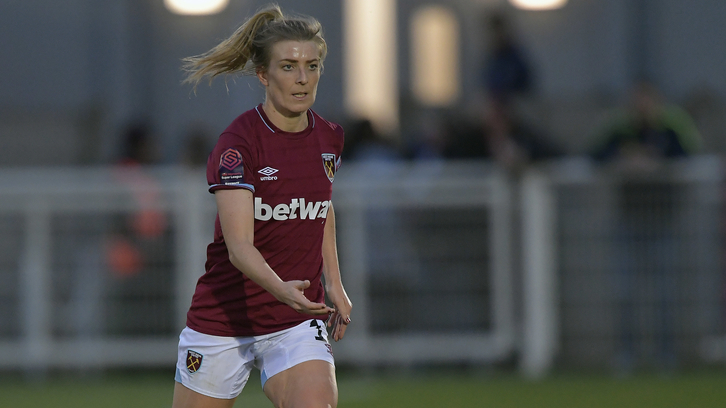 Kate Longhurst was disappointed with West Ham United's defeat to Birmingham City on Sunday but believes the team must now prepare for their next three games. 
The Hammers fell to a 3-0 defeat on Sunday. Birmingham scored their first on 20 minutes thanks to Kerys Harrop, then on 40 minutes as Emma Follis was able to chip the ball over Becky Spencer, then finally on 79 minutes as the Irons chased a late goal.
The midfielder said: "I think in first half we weren't good enough. I don't think we did ourselves justice in terms of our commitment and how we played. That's really disappointing because that's something that should be a given in every game. I don't think we worked hard enough for each other.
"I think we were quite sloppy on the ball in the first half and didn't really create enough chances in terms of getting on the ball, so that's ultimately cost us in terms of conceding. We had a few good chances that we should of put away and probably could have got something from the game.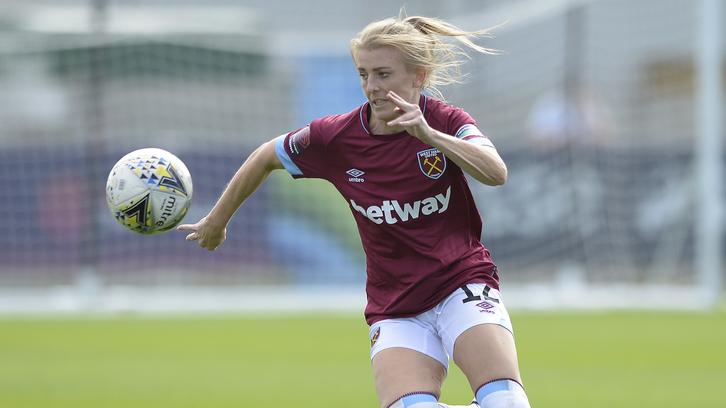 "In the second half I think there were a lot of improvements and we actually created quite a few chances and we probably should have got back in to the game and then the third goal kills us, so when they scored that it was game over."
Now the midfielder is looking ahead to cominh games against Bristol City, Brighton & Hove Albion and Yeovil Town, where the Irons will be hoping to pick up wins prior to the winter break.
Longhurst said to whufc.com: "They're definitely big games because they are teams that are in and around us in the league. They are ones that we expect, as a group, to be picking up points from. 
"However, we know that every game is difficult and every team in this league is a test. So, we know that we have to be at our best to make sure we get as many points as possible."