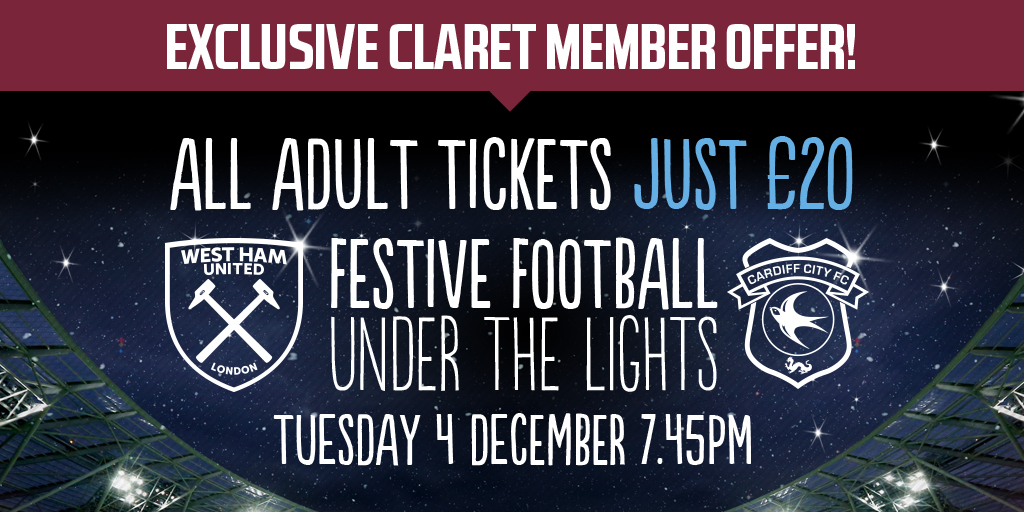 We are offering our valued Claret Members an early Christmas gift - the opportunity to purchase up to four tickets for our night under the lights for the special price of just £20 each.
The festive football season has always been a time for Hammers fans to come together with family and friends to go the match, so what better opportunity than to make the most of this fantastic ticket offer as Manuel Pellegrini's side take on Cardiff City on 4 December.
Hurry - this exclusive offer only lasts while tickets are available!
Claret Members who have already purchased tickets will receive Club Cash to the value of the price difference of what they previously paid, which is redeemable against a range of Club products including future match tickets.
If you are not already a Claret Member, click here to sign up today and get these Cardiff tickets at a great price!